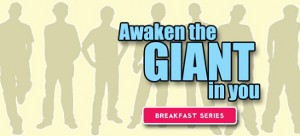 BIG DREAMS START YOUNG – evoking a spirit of entrepreneurship with SA Teens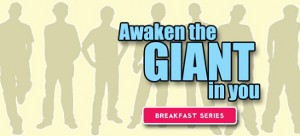 Statistics released by the Independent Examinations board late last year revealed a 98.56% matric pass rate for 2013 translating to a figure of 10 166 learners who passed and achieved tertiary study entry pass rates.
Whilst many celebrated their achievements, the start of the new school year quickly revealed a problem with capacity at institutions, personal finance and various other factors inhibiting some of these young people from pursuing tertiary study. A ripple effect of this being a rising unemployment crisis as many of these young people have no alternative other than trying to find a job to support themselves and their families or to earn money to pay for their studies.
Encouraging young people that big dreams start young is a key message that Lydia Zingoni, Founder and Director of the SA Teen Entrepreneur Foundation is advocating for in response to this challenge. Teen Entrepreneur Foundation which was started in 2010 exists for the sole aim of instilling a culture of entrepreneurship in teenagers in South Africa.
Teenagers represent more than a third of South Africa's population. There are currently 18,5 million Teens in South Africa out of a total population of 53 Million people. Through SA Teen Entrepreneur Foundation Lydia's dream is to create entrepreneurial programs, competitions and networks that will penetrate to teenagers in all provinces within South Africa.
To encourage this train of thought, SA Teen Entrepreneur Foundation hosts a breakfast series titled: "Awaken the Giant in You" where guest speakers are invited to share their practical journeys in entrepreneurship and life lessons with learners, their parents and organisations wishing to support the development of entrepreneurs.  The event will take place on Friday, 28 February 2014 at the Vineyard Hotel, Newlands at 08h30. Simon Mantell from Mantelli's biscuits will be the keynote speaker.
Come and be inspired by his entrepreneurial journey, from small beginnings at age 13 to successful business.  Connect with like-minded individuals from government and business entities to fast track your dreams and ambitions.
The event is open to youth, their parents, teachers, community leaders, government departments, particularly those who are tasked with child development and the business community.
Tickets cost R150.00 and bookings for the breakfast can be made on-line at www.teenentrepreneur.co.za. For more information about the breakfast contact Nadia Snyders on 021 447 6183 or [email protected].
Do not miss out on this opportunity!