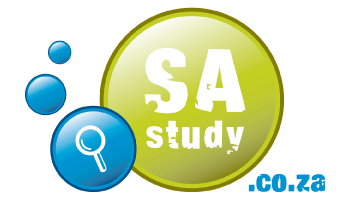 BCompt Thuthuka Bursary Students Excel
The 17 Varsity College UNISA BCompt (Bachelor of Accounting) 2011 first year Thuthuka bursary students' excellent results – 113 distinctions at the end of 2011 – shows just how hard work, dedication and determination pays off. Three students achieved 11 out of 12 distinctions, two achieved 10 out of 12 and one 8 out of 12. The top student's average for 2011 was 84%.
Says Shan Anderson, National Manager Varsity College School of Accounting: 'When we launched this bursary programme, in conjunction with SAICA and Deloitte at the beginning of 2011, and, especially after having selected the 17 students, we had great expectations but were also extremely nervous as we had never undertaken a project of this magnitude before. These young people had previously achieved so much with so little, which we found very encouraging. To say the least, the students performed beyond our expectations in 2011, and we are looking forward to working with them on their second year'.

The value of the three year bursary programme is R3m. The 17 deserving students, from disadvantaged backgrounds in KwaZulu Natal, were awarded full bursaries for the three year duration of the degree. The bursaries are partially funded by Varsity College, SAICA and Deloitte and include Varsity College and UNISA fees, books and calculators, accommodation and meals (for 14 of the students only).
The project began in 2010 when 80 varied applications from black and coloured students ranging from private urban schools to rural schools in remote areas were received.  From these, 45 candidates were selected, based on their academic results at that point in time, for initial interviews. The final 17 students were selected because of their national senior certificate exam results and the national benchmark tests.
This bursary programme goes beyond the ordinary – the students have also successfully completed several soft skills programmes, such as the Introduction to Personal Computing, a stand-alone diploma offered by Varsity College and the Work Readiness Programme.  They enjoy constant support by Tamara Naidoo, a full-time lecturer and bursary co-ordinator as well Fatima Naidoo, the Student Relations Manager, who looks after their social well-being.
Article by
Varsity College
​