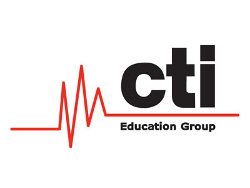 CTI Education Group is proud to present the launch of the MGI BComm with specialisation in Law (BComm Law) degree being offered at all 13 campuses countrywide – a programme that's offered and conferred by Midrand Graduate Institute (MGI).
 Consider the benefits of being able to study at a location that is conveniently situated near to you, and choose from a campus in the following areas:
Bedfordview
Bloemfontein
Cape Town (Claremont)
Cape Town (Durbanville)
Durban
East London
Midrand (MGI main campus)
Nelspruit
Port Elizabeth
Potchefstroom
Pretoria
Randburg
Vanderbijlpark
What you need to know about the BComm with specialisation in Law (MGI)
This full-time undergraduate programme is offered over a minimum duration of three-years and is ideal for students who wish to link a commercial background with law.
In fact, the combination of a legal framework with a firm understanding of business principles is an excellent blend for anyone aiming to work within the commercial field. Simply put, this is because every aspect of trade and commerce is built around the rules that govern South African law.
Considering that the business environment is fast-paced, complex and dynamic, it's necessary for those interested in the corporate sector to acquire sophisticated management and legal skills. By doing so, students equip themselves to compete in local and global markets.
We ensure that the BComm (Law) prepares graduates for a smooth entry into this corporate sphere. They'll gain the knowledge needed to understand legalities in the business world with which individuals and companies need to comply.
The specific skills acquired by students and graduates of this degree will depend on which of the following business or commerce modules they choose as majors:
Business Management
Accounting
Human Resources Management
In addition to outstanding lecturers and tutors, we offer students a rich and vibrant campus life. Inquire today about our new BComm (Law) degree and embark on an exciting adventure that will prepare you to enter the business world or continue with further studies.
Article issued by CTI Education Group