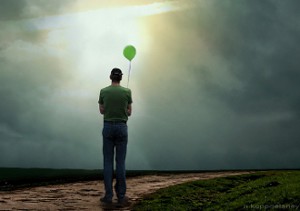 The entire college experience is full of some very methodic, routine things that we tend to fall into as students. With classes at the same time every set day of the week and work at the same times, while doing the same things and talking to the same people, one could say that it would be normal to fall into a pattern. Being the young individuals that we are, we have to learn how to break free of these robotics motions and find some inspiration to go above and beyond in our lives. Here's a few tips.
Go out and do things
You are not going to accomplish anything out of the ordinary if you don't go out and experience the world as it is right now. You're the youngest that you'll ever be at this very second of your life. That means you need to get up and learn how to live a little bit more. This can be many things. Go and volunteer one Saturday instead of sleeping in until noon. Go to a sporting event that you wouldn't normally go to. Explore your campus a little bit more. The only way to learn is to experience.
Reach out to others
Finding inspiration from others is common. There are people out there from all walks of life that have experienced things that you probably can't even fathom. Go out and meet those people. Reach out to them. Ask them their story. Ask them questions. Be curious. So many different things can inspire the human heart and mind; other human interaction is one of those things. Take advantage of that while you still can.
Listen
You won't be able to get inspired if you don't know how to listen. Learn how to stop talking so that you can hear what other people are saying. I really mean it when I say listen. Listen hard. Listening meaningfully. Listen intently. Listen with your heart. If we all took a little bit of time to just listen to other people, the world would be a better place.
Learn to understand before you can be understood
While you're learning to live, take the time to fully grasp ideas, concepts, and theories. Do your best to understand people before you ask to be understood by others. It's a little bit of selflessness mixed with some listening and reaching out to others.
Challenge others
Think about how others challenged and puched you to be a better person. Would you have done anything out of the ordinary if they did not push you to your limits? Do that for others. Be the friend to challenges people (in a good way, of course). Don't look at it as "my way or the highway," look at it more as "I know you can do better." If it's someone that your really care about, they won't mind you being completely and utterly honest with them. It's a good habit to pick up.
What are some things that you do to find inspiration?
Article source:
Adapted by SAstudy.co.za