We are not an institution so please contact the
relevant institution directly for course information.
Register Here
FOR ALL THE LATEST OFFERS
AND SPECIALS NOW
Register
What are you looking for?
ACE YOUR APPLICATION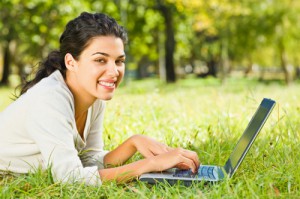 Are you looking forward to the excitement of varsity life but still have to cross the barrier of applying to study? Stress no further! Here's all the information you'll need to ACE your application for university life!
Before you start to fill out that application form, make sure you've given some thought as to what course you want to pursue, have all the supporting documents ready and familiarise yourself with the application deadline. Also make sure that the course you are interested in as well as the institution is accredited and registered with the Department of Higher Education and Training.
Take note that many institutions have changed from paper applications via the post, fax or personal delivery to online application submissions. This is effective, easy and can save you a lot of time and effort. Be aware that if you choose to apply online, the submission dates may differ from the traditional form applications. It is up to you to make sure what the submissions requirements are of your preferred intuition.
If you decide to make use of the institution's e-application system you must have a valid email address. This is the email address which the institution will use to send you a verification email as well as your unique student number in order for you to continue your electronic application. If you do not have a valid email address yet, then why not open a free Yahoo, Gmail or Live account today.
When completing your application form, make sure you have a copy of the university prospectus as you may need to fill in the codes for the modules that you will be choosing for the year. Complete all the required fields of the online applications as you will not be allowed to the next section of the application if the one you are working on is not completed properly.
Each application form provides a space for you to include information about yourself such as your interests, academic achievements, leadership roles, extra curriculum activities that you have excelled in etc. Don't be shy to market yourself! Get important people like your principal, sports coach or head of society to back you up. These are all very useful in creating that first impression that would open the varsity doors to you.
Always remember to check your spelling and grammar and make sure you understand what is expected of you by each question. Submit your application electronically or personally before the application deadline, this will give you an excuse to visit the varsity and speak to the role players that will be giving the verdict on your application. If you are somewhat confused or need further assistance, contact the institution and speak to the relevant people.
Now go ahead and kick start your future with a varsity application!
Was this article helpful? Leave us a comment below!
For more Student News and Tips
Facebook Comments