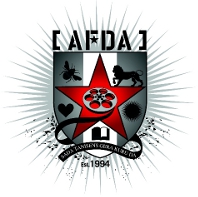 ADFA awards local filmmaker with a bursary for undergraduate study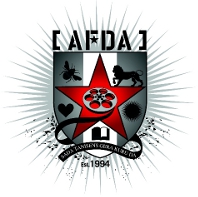 AFDA, the South African School of Motion Picture Medium and Live Performance, has awarded local filmmaker Thabo Vincent Mhlamvu a bursary for undergraduate study for three years at the new campus in Glen Anil, Durban.
The 100% bursary award, which was given to Mhlamvu at the eThekwini Film Awards on Saturday, 24 November, was initiated by local filmmaker Bonie Sithebe, who facilitated the callouts for applications to this specific bursary award.The Film Awards was hosted by the eThekwini Filmmakers Association (eFA), a non-profit organization, which aims at improving and developing the local film industry and audiences for local films, and creating an economically viable film industry in the city. eThekwini Deputy Mayor, councillor Nomvuzo Shabalala, the guest speaker at the awards encouraged young and emerging filmmakers to hone and develop their craft through institutions such as AFDA.
An elated and emotional Mhlamvu, who originally hails from rural Harding and now lives in Springfield in Durban, expressed huge gratitude for the
bursary
, which enables him to be one of the founding 70-strong intake of aspiring
filmmakers
and performers to enrol at the new
AFDA
Campus in Durban in January. "From Harding to the streets of Durban on the way to the streets of New York, I am delighted to now have the opportunity to study film here in Durban."
"We are pleased to award this three year undergraduate bursary to Thabo, who we trust will grab the opportunities that will be presented to him, with passion and enthusiasm," says Milena Gevers, marketing officer for
AFDA
. "With 20 disciplines from which to choose, and an intense three years ahead of him, Thabo has been given an opportunity to shine with some of the best in the film industry. Countless
AFDA
alumni have gone on to win major local and international awards and continue to make a significant impact on world cinema, so the future looks bright for him."
AFDA
has campuses in Johannesburg and Cape Town, and will open its doors at in 2a Highdale Road, in Glen Anil, near Durban North in January 2013. For more information contact Milena Gevers on
[email protected]
or call 031 569 2252.
Article source:
Media Update