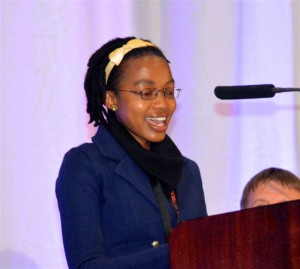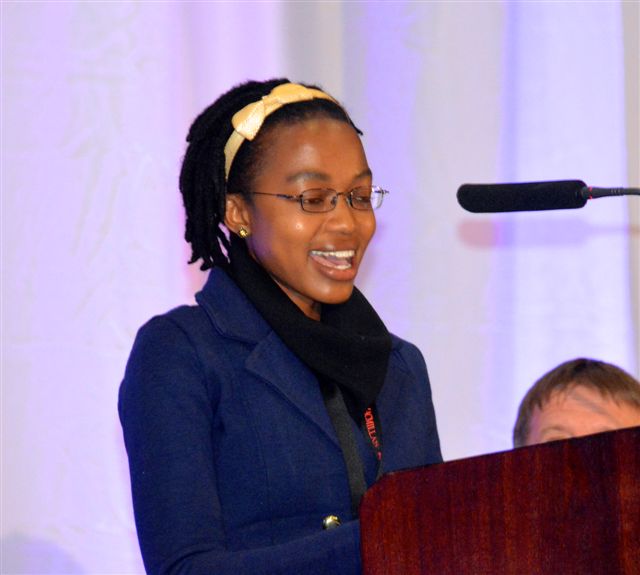 Who is Reitumetse Molaoa?
I am a final year student In BSc Biochemistry at University of the Free State, aiming to pursue BSCHons in Environmental Microbiology in 2014. I am often involved in initiatives that bring out the best in me. I am a writer and listed among 30 SOMAFCO Young Writers 2012 giving me the opportunity to meet with like-minded young people across the country at an educational tour to Tanzania, Mozambique and Swaziland. I am a news reporter for IRAWA POST, official newspaper of University of the Free State. Participating in student media has given me platform to become a critical thinker, to express myself and to think individually. Student media has also allowed me to become a well-rounded writer, keeping up with the latest news. Writing is top of the list amongst my passions, some of my involvements include mentoring and teaching science related subjects at Boyden Observatory and working as a student assistant for a first year module UFS101.
Argo's Future Stars aims to support achievers, to motivate them to believe in themselves and in the power of education to help them achieve their dreams. I believe that this sentiment resonates well with me. Holding the Future Stars title has given me high influential capacity and allowed me to expand my involvement in mentorship. I believe that given enough guided direction and a good sense of identity will help build a nation that is motivated, enough to produce inspiring achievers and future leaders. South Africa harbors some of the greatest motivational speakers and this can be used as a tool to influence young people to capitalize on their future through education. Thus producing young people that epitomize a reflection of an imagined South Africa.
I am enthusiastic in everything I focus my energy on, I am goal and achievement oriented, persistent and hardworking. I believe that with everything I am involved in, every day I am being propelled to achieve my goals. I believe that education is my forte and I will excel in it. I am an active dreamer and I believe that ambition knows no boundaries and so do I.
Future Stars has also taught me to exploit every opportunity that comes my way, thus I used Future Stars as my leverage and I did not limit myself to the scope of networking. Future Stars has exposed me to successful entrepreneurs and professionals, these include the likes of Kelly Ritchie of Sales Partners and TSB's Vusi Khoza.
Argo is doing a good job in helping young people realize their full potential.
Go back to the Future Stars Awards page