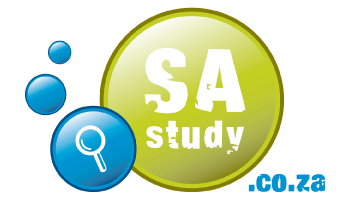 2012 UJ (University of Johannesburg) Open Day Information
UJ Open Days: 11- 12 May 2012
The University of Johannesburg (UJ) will open its doors to prospective Grade 11 and 12 learners, parents and mature applicants at this year's Open Days on Friday, 11 May 2012 from 14:00 – 17:00 (dedicated to learners accompanied by parents and guardians) and Saturday, 12 May 2012 from 08:00 – 14:00 (dedicated to groups in school uniforms).
This year an exciting bursary competition will allow a lucky prospective learner to walk away with a bursary to the value of R 20 000 for his / her first year of study, provided that he / she apply during the Open Days.

The Open Days will take place across the University's four campuses – the Soweto Campus, the Doornfontein Campus, the Auckland Park Bunting Road Campus and the Auckland Park Kingsway Campus. On both days prospective learners will have the opportunity to explore the vast range of study options on offer at the various campuses. A bus shuttle service will be available to transport visitors between the campuses.
All faculties and departments participate in the events, which features a wide range of activities including:
Information booths where current students and staff are available to give prospective learners advice, Information packs, programmes campus maps.
Academics on hand to answer questions about their courses.
Academics conducting hands-on demonstrations and showcasing some interesting and innovative research across all areas of UJ.
Staff available to discuss everything from the application procedure, registration to graduation and career advice.
Information about student finance, tuition fees, bursaries, and support for students with disabilities, campus health services, computer labs and the work of the career support services.
Campus and residence tours will form part of the exciting education and career guidance experience.
"The Grade 12 learner, who has already decided to join our UJ family, should attend one of the UJ Open Days to make sure that there are no uncertainties about their career choices. Do they already know the subjects for their programme of choice, what does these subjects entail, what choices are between subjects and programmes, and what possible career opportunities lie ahead for them? A whole new world awaits them," says Mr Rudy Petersen, Senior Manager, Student Marketing, UJ.
Petersen stressed the importance that Grade 11's need to start making decisions about their career choices. "Prospective learners can submit an application to the University with their final Grade 11 marks. Many Grade 11 learners do not realise how important their Grade 11 marks are and are also not aware of the University's entrance requirements. The result is often that learners' study and career choices are limited', says Petersen.
"All universities have entrance requirements. UJ Open Days are an excellent opportunity to find out how the selection processes work for the faculties of Health Sciences, Engineering, Educational Psychology, Law and others. What their Mathematics mark must be if they wish to become an engineer? Are they aware of the strict selection process in the Health Sciences and the different closing dates? They can find out about all these details at the UJ Open Days."
Prospective students interested in attending the Open Days can visit www.uj.ac.za or contact the UJ's Call Centre on 0861 00 00 85 or (011) 559 4555 for more information.
Article by UJ (University of Johannesburg)
​