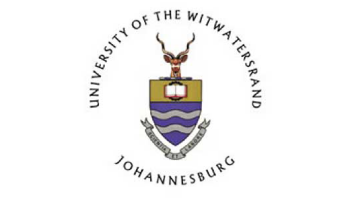 WITS University to Get Laptops to Every Student
In line with its undertaking to deliver quality education, Wits University is involved in an initiative that will facilitate access to laptops for every student, preferably through ownership, although short-term rental facilities are also in place. The Student Computers and Networks initiative (SCAN) will allow students easy access to e-learning materials, enhance the overall learning experience and entrench the culture of belonging to persistent learning communities. Within SCAN is the national Student Laptop Initiative, where Wits has joined forces with 12 other universities to secure greater discounts for students.
Three endorsed vendors, Bromide Technologies, B-Acer and C-Pinnacle have been appointed to provide a range of computing devices to the Wits community.  In addition to the standard software, these laptops will be specially configured for academic use at Wits and will be specially priced for university students. Wits staff can also take advantage of the offer to purchase a laptop for themselves or their children.

New developments in electronic and digital communication have brought about exciting changes in teaching and learning. Top universities across the world use a combination of teaching methods in the delivery of knowledge, with technology becoming an important part of inside and beyond the classroom.
"We are moving towards having an appropriate blend of contact and electronic learning components in our teaching that mutually support and enhance the learning experience," says
Prof. Yunus Ballim, Wits Deputy Vice-Chancellor: Academic.
In the years to come, Wits will require all students at from second-year level to have access to their own mobile computer device. SCAN is an attempt to accelerate the move towards this direction although an earlier study by the University indicates high student ownership of laptop computers.
Wits has had to upgrade its infrastructure to meet the needs of the students by creating
wireless hotspots
, charge points and special zones for laptop users. The first phase of these upgrades is located on the first floor in Senate House. Students have put these facilities to full use already, proving that
Wits
students are well connected and making greater use of
e-learning methods.
"SCAN is but one of a number of activities aimed at supporting e-Learning," says
Nhlanhla Mabaso, Director: Information and Technology.
"Another example is a project called
Eduroam
where
Wits
is working in partnership with other universities around the world in order to facilitate connectivity across campuses and 'campus cities'. This way,
learners
and
researchers
will have better access to the vast
electronic resources
that are made available through the library.
The Network Architecture Review project seeks to address, amongst other things, the balance needed between policies promoting network security on the one hand and enhanced network access on the other," he concludes.
Click here
to read more on the Teaching and Learning Plan (2010 – 2014).
For more details on SCAN and the Student Laptop Initiative contact:
ACER
at
http://www.aceredu.co.za
or 0800 ACER ED (2237 33)
Lenovo
:
http://www.studentlaptop.co.za/
Bromide
Technologies
:
[email protected]
Lungelwa Kganyago
on (011) 717-9774 or
[email protected]
Article by
WITS
​