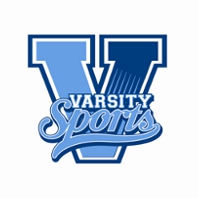 Tuks athletics team manager Danie Cornelius believes his team's lead in the Varsity Athletics Challenge will come under threat from the North-West University's Pukke on Monday, but says the format of the competition makes it impossible to predict who will take top honours at the University of Johannesburg's athletics stadium.
Tuks goes into the second meet at UJ with a slender lead of nine points, after amassing 135 points at last week's competition in Stellenbosch. Pukke earned 126 points, while the University of the Free State (Kovsies) finished third on 104.
Cornelius believes the big battle in Johannesburg will again be between Tuks and Pukke, and that the Potchefstroom team have more than enough firepower to prevail on the night.
"They have two world class triple jumpers in Tumelo Thagane and Patience Ntshingila, and can bank on Nijel Amos (the Botswana star who won Olympic silver in the 800m last year) to bring in the points in the 400m," Cornelius said. "Amos fell on his way to victory in Stellenbosch last week and will want to make amends for that.
"We should however have the edge in the 400m hurdles, with PC Beneke and Anneri Ebersohn running for us. Hopefully the two of them will deliver a full tally of nine points eacg."
Beneke has already qualified for the world championships in Moscow, while Ebersohn was crowned as SA champion in Stellenbosch nine days ago.
Other potential Tuks performers include discus thrower Maryke Oberholzer, speedster Akani Simbine (in the 200m and 4×200 relay) and 400m SA medallist Jacques de Swardt.
Oberholzer won the first meet at Coetzenburg by more than seven meters.
 "It's very difficult to make predictions about the outcome of the UJ meet, because this competition is completely different from everything we're used to," Cornelius said. "It's a team competition, which is new to all of us, and is of such a nature that anything can happen at any time.
"The fact that each meet has different items also makes it very exciting. For instance, we had good athletes in a number of events in Stellenbosch, but we're not very strong in many of the events held in Johannesburg.
"That's not such a big deal, though, because it could set up a nice finish in the last meet (next week at the University of Pretoria), where we will once again be strong."
Other stars from Coetzenburg who will be in action in Johannesburg include the 400m winner Wayde van Niekerk (Kovsies), UJ long jump sensation Zarck Visser (who is definitely capable of over 8 meters in the thin Highveld air) and Maties' 200m SA champion Justine Palframan.
The evening's action will again conclude with four exciting relays: a mixed 4x200m relay, a medley relay (this week consisting of 100m, 200m, 300m and 600m legs) and two hostel relays.
Schedule for Monday 22 April:
18:45: Men's Triple Jump: Roger Haitengi (UJ), Albert Janki (Tuks), Tumelo Thagane (NWU-Puk), Wian Pienaar (Kovsies), Heinrich Fortuin (Maties), Takalani Munyani (TUT), Nkosi Dlamini (NMMU), Ruduan Arendse (UWC).
18:45: Women's Long Jump: Luchelle Prinsloo (UJ), Zanri van der Merwe (Tuks), Janine Faulha (NWU-Puk), Hjane van Gessellen (Kovsies),  Birdie Carstens (Maties), Susana Mafua (TUT), Merissa Janse Van Rensburg (NMMU), Tamryn Cupido (UWC).
18:45: Men's Javelin: Kyle Hoedemaker (UJ), Wesley Heunis (Tuks), Jayson Henning (NWU-Puk), Ruben Heymans (Kovsies), Luan Retief (Maties), Paul Walters (TUT), Chad Herman (NMMU), Ulrich Damon (UWC).
18:45: Women's Discus: Biancka van Rooyen (UJ), Maryke Oberholzer (Tuks), Lindie Liebenberg (NWU-Puk), Eunice Olevano (Kovsies), Marga Vermaak (Maties), Tiny Nkosi (TUT), Ischke Senekal (NMMU), Chandre Fredericks (UWC).
19:10: Men's 400m Hurdles: Rhodwin van Vuuren (UJ), PC Beneke (Tuks), Schalk Burger (NWU-Puk), Louwrens Kock (Kovsies), Francois Retief (Maties), Tshepo Nyathi (TUT), Christo van Eeden (NMMU), Ryan Nel (UWC).
19:15: Women's 400m Hurdles: Tracy-Leigh Cullis (UJ), Anneri Ebersohn (Tuks), Claudeen Els (NWU-Puk), Liriska Botha (Kovsies), Ane Fourie (Maties), Talita Vorster (TUT), Charnel Welmans (NMMU), Rozaan Joubert (UWC).
19:20: Women's 3000m: Zandile Hadebe (UJ), Stella Marais (Tuks), Rosalyn Laurens (NWU-Puk), Anneke Gildenhuys (Kovsies),  Thineke Fourie (Maties), Portia Ngwenya (TUT), Monique Jordaan (NMMU), Amy Abrahams (UWC).
19:35: Men's 200m: Prince Makgato (UJ), Akani Simbine (Tuks), Patrick Vosloo (NWU-Puk), Gideon Trotter (Kovsies), Sibusiso Sishi (Maties), Lebakeng Sesele (TUT), Riaan van Huyssteen (NMMU), Mogamed Ismail (UWC).
19:40: Women's 200m: Chante van Tonder (UJ), Elzette Buys (Tuks), Arista Nienaber (NWU-Puk), Ansulet Potgieter (Kovsies), Justine Palframan (Maties), Afikile Nyangwa (TUT), Tasquane Hufkie (NMMU), Bernice Roman (UWC).
19:45: Men's 3000m: Jeromy Andreas (UJ), Adam Lipschitz (Tuks), Elroy Gelant (NWU-Puk), Dumisane Hlaselo (Kovsies), Ruan de Jager (Maties), Gladwin Mzazi (TUT), Luyolo Dyubhele (NMMU), Marco Buys (UWC).
19:45: Women's Triple Jump: Kelly Kingwill (UJ), Bennita Botha (Tuks), Patience  Ntshingila (NWU-Puk), Danelle Erwee (Kovsies), Manzimase Sishi (Maties), Eileen van Zyl (TUT), Courtney du Plessis (NMMU), Nicole Dirk (UWC).
19:45: Men's Long Jump: Zarck Visser (UJ), Francois Coetzee (Tuks), Willem  Coertzen (NWU-Puk), Nardus Greyling (Kovsies), Ruaan van Wyk (Maties), Sechaba Sefuli (TUT), Garth Ellis (NMMU), Brent Stevens (UWC).
19:45: Women's Javelin: Kim-Roche Holmes (UJ), Anzel van der Schyff (Tuks), Gezelle  Bernard (NWU-Puk), Janica Gildenhuys (Kovsies), Helene Peens (Maties), Joan Majadibodu (TUT), Zandre le Roux (NMMU), Kathleen Sampson (UWC).
19:45: Men's Discus: Donovan Snyman (UJ), Charl Grobler (Tuks), Ruan Murray (NWU-Puk), Ryno van Winkel (Kovsies), Wynand Carstens (Maties), Rudolf Van Vuuren (TUT), Robert Scheun (NMMU), André September (UWC).
20:00: Men's 400m: Victor Aladesanmi (UJ), Jacques de Swardt (Tuks), Nijel Amos (NWU-Puk), Wayde van Niekerk (Kovsies), Jaden Flagg (Maties), Thapelo Modishana (TUT), Thando Loliwe (NMMU), Rodwell Ndlovu (UWC).
20:05: Women's 800m: Thato Makhafola (UJ), Mandie Brandt (Tuks), Sunel Jacobs (NWU-Puk), Danel Prinsloo (Kovsies), Anrune Liebenberg (Maties), Zintle Sinqe (TUT), Melindi Engelbrecht (NMMU), Hanlie Jordaan (UWC).
20:10: Women's 400m: Rita Obisi (UJ), Anuscha Nice (Tuks), Anri Steyn (NWU-Puk), Rizani van Aswegen (Kovsies), Inari Basson (Maties), Pertunia Obisi (TUT), Kayla Nell (NMMU), Ilonthe Andrews (UWC).
20:15: Men's 800m: Pharson Magagane (UJ), Temba Madima (Tuks), Jerry  Motsau (NWU-Puk), Rynardt van Rensburg (Kovsies), Jacques Pretorius (Maties), Stephen Mokoka (TUT), Amos Nyongu (NMMU), Sagwati Maswanganye (UWC).
20:25: 4x200m relay: UJ (Tracy-Leigh Cullis, Martha Diamond, Waide Jooste & Quincy Vorster), Tuks (Akani Simbine, Liezel Hechter, Emeile Erasmus, Elzette Buys), NWU-Puk (Janine Faulha, Anri Steyn, Patrick Vosloo, Brandon Barnard), Kovsies (Ansulet Potgieter, Gideon Trotter, Lizzy Kriel, Braam van Tubbergh), Maties (Ane Fourie, Gary Morris, Inari Basson, Anton van Schoor),  TUT, NMMU (Riaan van Huyssteen, David de Villiers, Merissa Janse van Rensburg, Charnel Welmans), UWC (Bernice Roman, Brent Stevens, Rodwell Ndlovu, Colleen May).
20:35: Medley relay: UJ (Bevin Smith, Chante van Tonder, Prince Makgato & Henk Beukes), Tuks (Hannes Dreyer, Philippa van der Merwe,Soandri Meyer, LJ van Zyl), NWU-Puk (Melissa Hewitt, Thys Kuhn, Arista Nienaber, Andre Olivier), Kovsies (Hjané van Gessellen, Werner Meyer, Liriska Botha, Windy Jonas), Maties (Nabeela Parker, Heinrich Fortuin, Justine Palframan, Sibusiso Sishi), TUT, NMMU (Tasquane Hufkie, Thando Loliwe, Annica Coetzee, Amos Nyongu), UWC (Tamryn Cupido, Rozaan Joubert, Sagwati Maswanganye, Mogamed Ismael / Kurt Cameron).
20:40: Women's Hostels relay
20:45: Men's Hostels relay
Team points after the first Varsity Athletics Challenge at Coetzenburg on 15 April:
Tuks                 135
NWU-Pukke     126
Kovsies            104
UJ                      99
Maties                87
TUT                   70
NMMU                63
UWC                  51
FOLLOW US ON:
Website: www.varsitysportssa.com
Twitter: @varsitysportssa
Facebook: www.facebook.com/varsitysportsSA