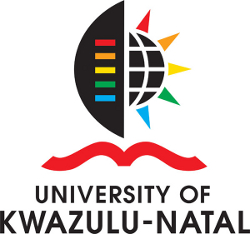 A notable 61 percent of UKZN graduands are women. The degrees will be conferred at the University's ceremonies which will be held from 15 – 23 April 2013
The University of KwaZulu-Natal will confer an impressive 9 486 degrees at the University's 21 graduation ceremonies which will be held over eight days and will commence on Monday, April 15, and end on Tuesday, April 23. A notable 61 percent of the graduands are women and 607 are international students. A total of 175 doctoral degrees will be conferred.  Women constitute 56 percent of the 396 graduands who will graduate cum laude and summa cum laude respectively.  Sixty seven graduands with disabilities will receive their degrees.
Approximately 1 646 degrees will be conferred in the College of Agriculture, Engineering and Science; 907 in the College of Health Sciences; 4 832 in the College of Humanities; 2 101 in the College of Law and Management.
In addition, the University will confer honorary doctorates on nine leading and accomplished individuals for their outstanding contributions in the human rights, scientific, arts and culture, social sciences, political, and academic sectors.  These individuals have through their vision, humanitarian efforts, resilience, social conscience and innovation in their respective fields, made a profound change in the lives of people both in South Africa and globally.
Honorary degrees will be conferred on: Professor Hugh Africa – Doctor of Education (posthumous), Dr Uche Amazigo – Doctor of Science, Mr Johnny Clegg – Doctor of Music, Ms Ela Gandhi – Doctor of Social Science, Mr Daisaku Ikeda – Doctor of Social Science, Mr Ranjith Kally – Doctor of Literature, Dr Mosibudi Mangena – Doctor of Science, Professor Welile Shasha – Doctor of Medicine and Mr Carl Wright  – Doctor of Administration.
Sadly Professor Hugh Africa passed away before the award could be conferred but it will be accepted by a family member at the ceremony.
Eminent guest speakers include Professor Shirley Walters and Judge Dhaya Pillay who will address graduates on Tuesday, 16 April at 19:00 and Friday, 19 April at 10:00 respectively.
Shirley Walters is the first professor of Adult Education in South Africa. This distinguished title goes part of the way towards highlighting her pioneering role in the development of the field of lifelong learning and adult education – both at home and abroad. Judge Dhayanithie Pillay, a defender of human rights and an expert in labour law was appointed as a judge of the High Court in Pietermaritzburg and Durban in 2010. Prior to this she was a judge of the Labour Court of South Africa for 10 years.
Two leading academics Dr Anthony Collins and Dr Corrie Schoeman will receive the University's Distinguished Teachers' Award for teaching excellence. These prestigious awards recognize innovative and outstanding teaching commitment.
Four prominent academics will be made Fellows of the University of KwaZulu-Natal (UKZN), Professor Gerald West, Professor Leana Uys, Professor Jacek Banasiak and Professor Marie-Louise Newell. University Fellowships are conferred annually on outstanding academics for research excellence and distinguished academic achievement.
Article source: University of KwaZulu-Natal