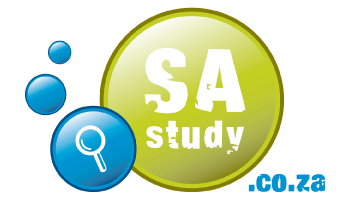 UJ Architecture Students Are Re-Educating the City
Architecture Masters students from the University of Johannesburg (UJ) are 'Re-educating the City' in a project that explores the spaces used for inner-city schools. The seven-week design project culminates with an exhibition of the work from all 16 participants.
The public exhibition 'Re-educating the City' opens at 18:00 on Thursday, 2 June 2011 (6 De Beer Street, Braamfontein) and showcases the research and design work done throughout the project. The project interrogates and builds on the success of existing, hybrid and brand new schooling models within the context of Johannesburg's inner city.

The exhibition is open on weekdays from 10:00 – 16:00 until 21 June 2011.
Click here for full event details.
The project forms part of the UJ's new post-graduate MTech Architectural Design Technology (MTech Prof) programme (
www.uj.ac.za/architecture
), launched this year. Alexander Opper, Senior Lecturer and programme Co-ordinator says, "This exciting programme focuses on engagement with the city of Johannesburg. The work generated by students will be used to establish an archive of possible urban and architectural responses to this unique city. The dynamic multi-spatial qualities of Johannesburg are crucial components of the programme's identity."
Re-Educating the City deals with four inner city sites that provide entry points into the subject matter, each embodying different contexts and scales:
– Small – Juta Street, Braamfontein,
– Medium – cnr Pritchard & Polly Streets, Fashion District,
– Large – city block, defined by Claim, Plein, Banket and De Villiers Streets, and
– Extra Large – Windybrow Precinct.
Before the opening of the exhibition, an invited jury of architects and urban designers will evaluate the project outcomes to see how successfully students recorded, responded to, and worked within the particularities of each of the four urban sites.
UJ Architecture Masters student Matthew Millar says, "The project has challenged us to think about the city and its spaces in a new way. It has pushed us beyond what we thought would be possible to achieve over a seven-week period. Now we also get to demonstrate our efforts by opening up our mapping and design work to public scrutiny, in the form of this exciting exhibition, giving us the opportunity to show the concepts to the communities they were designed for."
Re-educating the City has been carried out in collaboration with architect, Thiresh Govender, of Urban Works (www.urbanworks.co.za). Adam Levi and Carl Ascroft from Play Braamfontein made the exhibition space available, and various forms of sponsorship were also received from the PG Group, the C&CI, Iguana Projects, Leon Krige, Bos Ice Tea, Arup, and PG Bison.
Article by
the University of Johannesburg
​