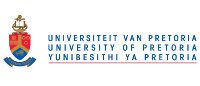 The Faculty of Law proudly announces that final year LLB student, Khomotso Moshikaro, is the recipient of the prestigious Rhodes South Africa-at-Large Scholarship. This Scholarship enables him to study for an MSc in Law and Finance and later a Bachelor of Civil laws at Oxford University as from October 2013 for a two year period.
The Rhodes Scholarships are postgraduate awards supporting outstanding all-round students at the Oxford University, and providing transformative opportunities for exceptional individuals.  
Established in 1903 under the will of Cecil Rhodes, the Rhodes is the oldest and perhaps the most prestigious international graduate scholarship programme in the world. A class of 83 Scholars is selected each year from Australia, Bermuda, Canada, Germany, Hong Kong, India, Jamaica and Commonwealth Carribean, Kenya, New Zeeland, Pakistan, Southern Africa (including South Africa, Botswana, Lesotho, Malawi, Namibia and Swaziland), United States, Zambia and Zimbabwe.
Rhodes' vision in founding the Scholarship was to develop outstanding leaders who would be motivated to fight 'the world's fight' and to 'esteem the performance of public duties as their highest aim', and to promote international understanding and peace.
His will outlines four criteria to be used in the election of the scholarship:
literary and scholastic attainments                                                                               
energy to use one's talents to the full
truth, courage, devotion to duty, sympathy for and protection of the weak and fellowship
moral force of character and instincts to lead, and to take an interest in one's fellow beings.
In short, Rhodes Scholarship selection committees seek young women and men of outstanding intellect, character, leadership, and commitment to service. The Rhodes Scholarships support students who demonstrate a strong propensity to emerge as 'leaders for the world's future'.
In 2011 Khomotso was awarded the Abe Bailey Travel Bursary to the United Kingdom and in 2013 he will be a clerk at the Constitutional Court of South Africa for Justice Johann Van der Westhuizen until his departure for Oxford.
Asking how he felt about this honour which was bestowed upon him, a delighted Khomotso said that 'he was truly humbled, considering that previous recipients include individuals who are luminaries in their respective fields, such as Judge Rex Welsh (1941), Lord Justice Leonard Hoffmann (1954), Justice Edwin Cameron (1978) and Vice-Chancellor at Wits, Prof Loyiso Nongxa (1978)'
Article source: University of Pretoria, adapted by SAstudy.co.za