Students Demand Hot Water and Loans. Does This Sound Reasonable to You?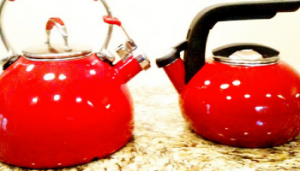 Tshwane University of Technology (TUT) students are demanding hot water, loans and permission to enrol for those whose fees are in arrears.
Yesterday the Student Representative Council (SRC) from the Soshanguve campus handed a memorandum with their demands to the institution's authorities.
The demands included allowing students who performed poorly in their previous semester to register even if their fees were outstanding, study loans and hot water in residence on campus.
In the memorandum the SRC said that R89m would be needed to cover loans for 6000 students on the waiting list.
SRC spokesperson December Masango yesterday said students from disadvantaged families should be assisted to complete their diplomas.
"NSFAS (National Student Financial Aid Scheme)should achieve its mandate by paying students' academic fees and making sure that no student stays at home because they don't have money to go to school," said Masango.
Contacted for comment, TUT director of financial aid Roekus de Villiers said they had met with the SRC on Wednesday but she would not be drawn into revealing any details.
Article by
The New Age