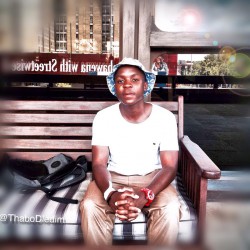 Internships and how to get them
Article by Thabo Ledimo
Are you straight out of college or university with a degree or diploma in your hands? If the answer is yes, this article is for you. I know you want to go to work immediately but there arises one problem: you do not have any practical experience in a firm.
So what should you do? You look for an internship and gain that experience.
An internship program is more like a training program, but it can also give you some monetary benefits while you do it. You get to move around with employees who have been in the firm for quite a long time and they teach you how to do the work, deal with obstacles and improve your abilities. Bear in mind that it is not a "breast-feeding situation": you will not be held by the hand always, you will be given tasks to complete and if you do the tasks well you may be considered for permanent employment, which is usually what you want after you have graduated.
If you are looking for a place to intern, you should follow these steps:
Step 1: Go on Google and search for [internships, your field of study and your area] (do not be afraid to go to another city or town e.g. Rustenburg to Pretoria)
Step 2: Go to the link of the company you want.
Step 3: Send an e-mail to find out if the position is available, this is good as compared to just sending your resume, and this builds some sort of a relationship between you and the company.
Step 4: Send through your resume.
Now you should not send your resume to companies that promise payment only, you can also volunteer with what you know. Often, doing more that you are paid for is actually the most vital path to success. And remember, do not send your resume to only one company; I suggest five as the minimum.
As Napoleon Hill stated, "a man is most efficient and will more quickly and easily succeed when engaged in work that he loves, or work that he performs in behalf of some person whom he loves."
Look for more articles written by bloggers
Follow Thabo Ledimo on Twitter: @ThaboDLedimo
Twitter: @ThaboDledimo
Facebook Page: https://www.facebook.com/dippedfeather