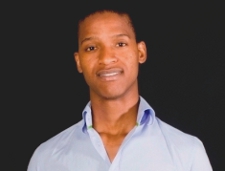 Rhodes University Student Representative Council President, Sakh'usomeleze Badi, challenged first year students to make the best of their opportunity to study at Rhodes University.
Delivering his welcoming speech at the Settlers Monument on Sunday evening, he further urged students "to rise above the narrow limitations of your personal concerns, to the broader concerns of all humility".
"Do not be ordinary students, question the unquestioned; as Martin Luther King Jnr said, "The Function of education is to teach one to think intensively and to think critically. Intelligence plus character – that is the goal of true education", he added.
"This is what will truly develop our respective nations; a desire to be knowledgeable about our surroundings whether it be social, economic, environmental or political, this is an essential step towards the emergence of a new humanism," added Badi.
He assured students not to worry though because in making up their academic life, they will receive support from lectures, HOD's, Deans, tutors, class mates and friends.
Badi advised students "to choose your degree wisely and don't feel pressured in choosing a degree simply because of the way it may sound to others, or because of its name, your choice must be based on your capabilities".
"Don't let your quest for money determines your degree of choice, let your quest for knowledge be the decider," he added.
He took a moment in his speech to acknowledge and applaud parents and relatives for the role they played in bringing up their children.
"You too have travelled the same distance encouraging your children or child every step of the way. I wish you to comfort you, as you are about to depart from those you consider you little ones. So rest assured, for your little ones will always need you because those moments in life or at least in this institution, have a way of creeping up on you," said Badi.
He posed a question to fellow students, what is your mission in life? Will you fulfill it?
Photo by Stephane Meintjies
For more information on Rhodes University