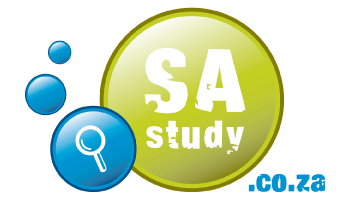 Something Old Wins CPUT Gold
Lots of imagination, plenty of ancient donated jeans and dedicated lecturing staff has seen three CPUT students win top places in a recent fashion competition. Second year student Alexandra Gaidouk trumped the competition with her pastel shaded dress inspired by the Japanese art of origami.

Her design won first place, R10 000 cash, a Mac computer and a coveted three month internship at Ronald Sassoon. Fellow fashion students Mia Marais and Shaun Smith won third and fourth places respectively and an impressive 14 CPUT students made it into the semi­finals. Not bad considering the SA Fashion Week Vodacom Denim Dress Competition was flooded with hundreds of entries from students across the country.
Entrants were asked to 'refabricate' old denims into a new design. Alexandra says making her dress from start to finish took about two weeks. "I was very confident in my design but I wasn't sure if they (the judges) were looking for something more conventional," she says. "Luckily for me they liked the different approach."
Mia's patchwork denim dress was inspired by scaffolding and her latest collection entitled "It's a pretty ugly world". "It took me 26 hours to make the dress but as soon as I saw the competition I knew what I wanted to make," she says.
If Shaun's jacket reminds you of something reptilian it's because the concept is based on both an alligator and a turtle. The hood of the jacket is designed to look like a turtles head while the white accents hint at an alligator's underbelly. Fashion Design Lecturer Jas Myburgh says all the winners have one thing in common­ self discipline. "It is a very challenging course so for them to have succeeded took a lot of self discipline," he says.
Photo: WINNERS: Alexandra and Shaun with their winning designs made out of old jeans.
Article by CPUT
​