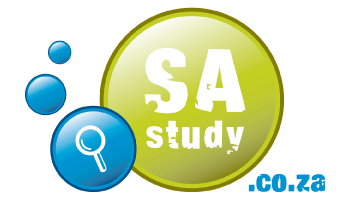 SA Sets Aside R5.3bn for Student Loans: Where to Get Access to that Money
The National Student Financial Aid Scheme (NSFAS) projects it will allocate over R3.6 billion to universities this year, up from R3.4 billion in 2011.
It has also earmarked more than R1.7 billion for Further Education Training (FET) colleges for 2012 compared to R1.2 billion allocated last year in the same period.
Addressing MPs on Parliament's Portfolio Committee on Higher Education on Wednesday, NSFAS's new chief executive Nkosinathi Khena said that when allocating funds, their criteria, among others, took note of historically disadvantaged institutions, as well as how money had been spent in the previous year.

He said that these monies were for student funding only and not for the operations of the institutions.
For example, he indicated that Walter Sisulu University would receive nearly R2.5 million in 2012 compared to the R148.7 million it received last year, while Tshwane University of Technology would get R393 million compared to 2011's R42.7 million.
Limpopo University has been earmarked to receive R203 million compared to last year's R186.9 million, while North West University would get R124 million compared to the R115.9 from last year.
On FETs, Boland College would get R35.7 million in 2012 compared to last year's R23 million, while King Sabata Dalindyebo FET College would get R24 million compared to the R17 million it received in 2011.
The committee generally welcomed the work being done by NSFAS, but raised some concerns affecting higher education.
Azapo MP Jake Dikobo said there were allegations that some students being funded for accommodation were letting their rooms and choosing to stay in shacks in townships. There were also claims that some lecturers were renting out these rooms.
ANC MP Zondi Makhubele concurred, saying that some students were claiming refunds at the end of year and spent the money on things that were not related to their studies.
He said that such students would complain that they did not have money to register at the beginning of the following academic year. He cited an example of a student that had claimed R11 000 and spent it all.
Khena said students were not supposed to claim refunds at the end of the year. He added that they would get to the bottom of the issues raised by the committee.
Higher Education South Africa acting chief executive, Jeffrey Mabelebele, who was asked to respond on the matter, said he was not aware of such incidents.
"Certainly, without facts at my disposal, it sound illogical (students claiming refunds), I need the facts."
Article by
BuaNews
​