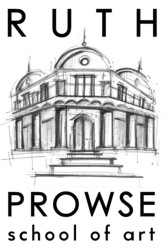 On 20th and 21st June 2013 10:00 am-16:00 pm
And 22nd of June 10:00 am- 13:00 pm
Guidance Counselors, Teachers, Grade 11 and 12 learners, we would like to invite you to our Open Day at the Ruth Prowse School of Art. The Open Day runs concurrently with our annual mid-year exhibition.
The School offers three year Diploma courses in Fine Art, Graphic Design, Jewellery Design and, Photography. Requirements for entry to the school:
A Grade 12 certificate is a prerequisite but it is not necessary for an applicant to have had studied art at school.
Each student must submit a portfolio and essay specific to the programme being applied for by the 30th November 2012.
A certified copy of the applicants ID and latest Grade 12 results are required with the portfolio submission.
The School offers bursaries which need to be applied for before Thursday 31st October 2013.
The School has been in existence for over 30 years and many creative successes have had their roots firmly embedded in our creative hands-on philosophy of teaching.
Please RSVP before the 8th June 2012. If you have any queries, please call A'isha or Loni on 021 447 2492 or email A'isha to [email protected]
We look forward to meeting with you

Top of Birkdale Avenue, 5 Elson Road, Woodstock, Cape Town,7925; P O Box 89, Woodstock, 7915
Tel: 021 447 2492; Fax: 086 560 2103;
E-mail: [email protected]; website: www.ruthprowse.co.za