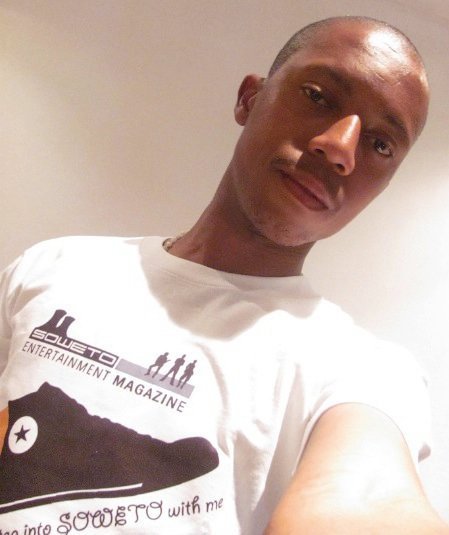 No Truth in SA Football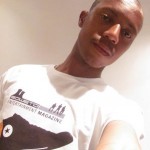 By Thami Thanjekwayo
Age: 25
Field of Study: BA Sports Communications
One man's opinion but I believe that I and a few individuals out there will agree with my reasoning.
So I hear Bafana lost to Brazil by a goal to nil, what's new? "We played well", so they say but I'm tired of hearing the same thing over and over, when are we going to become a world beating side?
We need to stop fooling ourselves and admit that Mzansi diski is at its all-time low with no truth in it, we'll see no grow if we carry on like this. Influence, chemistry and form are the core focus points of this discussion.
Dating back to our first World Cup appearance in '98, after Clive Barker successfully led Bafana to glory in our maiden Afcon tournament in 1996, we had a balanced and motivated team that was willing to fight for the country. Months before the World Cup, Clive Barker was fired; "apparently" he was not in favour of Benni McCarthy who was doing very well for Ajax Amsterdam, furthermore experiencing bad form with the national side.
In the 1998 Afcon, SAFA appointed caretaker coach Jomo Sono and we came 2nd after losing to Egypt and later in the year took part in the 1998 World Cup under the Frenchman, Phillipe Troussier, securing 3rd spot in the group after losing to the hosts and eventual champs, France and claiming draws against Denmark and Saudi Arabia. Two points; not bad for our first appearance.
As the years progressed, world renowned Portuguese coach Carlos Quieroz led the side between 2000 and 2002, took our boys to the 2002 Korea/Japan World Cup but was fired on the eve of the tournament… Did you spot the pattern?
So the story goes, Stuart Baxter, Styles Phumo, Shakes Mashaba, Carlos Alberto Parreira to Santana then back, it was evident that we were a nation desperate for quick results. Hahaha, a quick fix?
What a joke!
Oh wait, I forgot to mention that we are seeing the same thing happening at Orlando Pirates with the recent appointment of former Wits coach, Roger de Sa. After a string of poor results in the past three seasons with the students, he's now head coach of Orlando Pirates, please!
It became clear long ago that last season's treble was from Rudi Krol's influence. The Dutchman instilled discipline (Teko will lay testimony to that) and character in that team and they became a dominant force in the PSL, winning 6 titles in two seasons and successfully defending the PSL title. His contract was not renewed because he did not "submit a season report" and;
"Is not that we don't believe in continuity; we are satisfied with the work he has done. I think beyond this point we think we must take a different direction altogether." Dr. Irvin Khoza said.
Which direction are we following now?
Enough about the details, here's my view of the whole situation:
– Too much interference from the management
-Setting unrealistic timelines
– Lack of material
– No vision
– Lack of ambition from the current crop
I don't see Bafana doing well in the next couple of years simply because we are not true to ourselves. If we are not looking for continuity, then what's the point? Krol built a solid foundation and results came, he was sacrificed, for Julio Leal who lasted until March 2012. Sundowns did the same with Hristo Stoichkov, highly vocal, he made Sundowns a solid unit, brought results and was sacked.
In other words, if you challenge the system, you are as good as gone. Krol and Stoickhov were never afraid to voice out their opinions, which made them seem "arrogant", so they had to go. Management had little say, if nothing at all to the coaches' work. As for arrogance, ask Benni McCarthy, Didier Drogba, El Hadji Diouf to mention a few, arrogance takes you far, arrogant folks know their ability, worth and are not afraid to stand up for what they believe in, however in SA, you are a big-headed cunt that needs to be squashed like a cockroach because you are a big threat to the incompetent peeps out there.
One thing for sure, they earned respect from the players and our football went up a notch or two.
We expected Bafana to qualify for the round of 16 during the 2010 World Cup, knowing exactly we have a sub-standard team, currently our sights set on a semi-final berth in the 2013 Afcon, oh, yes, how about we add qualifying for the 2014 FIFA World Cup in Brazil, two lousy matches drawn against Ethiopia and Botswana in the qualifiers. Unrealistic don't you think?
Bafana made it to the semis in Burkina Faso due to Clive Barker's influence, same as the treble achieved by Pirates in the 10/11 and 11/12 PSL seasons, thanks to Krol. Are we missing the point?
I think we are. Influence builds chemistry, chemistry builds form and form leads to consistency which will eventually build character and bring results. There's a ray of hope with Gordon but it won't help if he applies the same tired and tested principles. Not that our national side didn't have good coaches, we just had poor administrators running our beautiful game, 14 coaches in 16 years after Clive Barker is an appaling record, we still have a long way to go.
Dwelling on history and false hope will only bringing more disappointment and we'll be blinded from seeing the truth, we must just:
– Sit out the 2014 World Cup and aim for an appearance in the 2018 World Cup, possibly reach the quarterfinals in the 2022 showpiece.
– Rebuild and qualify for the 2015 Afcon, at least reach the knockout stages. Aim for glory in the 2017 edition of the African tournament.
– Re-look the School of Excellence concept and focus on youth development – get proper coaches involved like Farouk Khan and Sam Mbatha;
Lastly…
Patience!