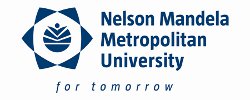 Team Nelson Mandela Metropolitan University is ready for the South African rounds of the prestigious White and Case South African Jessup International Moot Court Competition to be hosted by the university on 8 and 9 February.
Teams from the some of the top South African universities will compete to determine the national champion to represent South Africa in the international rounds in Washington, DC, USA, in April.
Team NMMU
consists of final-year law students Tamryn Jensen, Meggan Staines and Liem Sieders.
White and Case are two names synonymous with international law. White and Case expanded their global partnership with the International Law Students Association (ILSA) to become the official sponsor of the international rounds of the Philip C. Jessup International Law Moot Court Competition.
Last year team
NMMU
finished second but also participated in the international event.
NMMU
's Law Faculty is extending an invitation to support their team and witness the country's most promising law students competing before a team of high profile judges and lawyers.
The rounds start at 08:30, 11:00, 14:00, and 16:30 at the Law Faculty on
NMMU's South Campus
on Friday with the final round taking place on Saturday, 9 February, at 9am at the High Court in Bird Street.
The final bench last year included Justice Edwin Cameron (Constitutional Court of South Africa), Justice Kathy Satchwell (South Gauteng High Court of South Africa) and Adv. Gilbert Marcus SC (Johannesburg Society of Advocates).
Entry is free but attendees should dress appropriately.
For more information on NMMU on SAstudy.co.za,
CLICK HERE