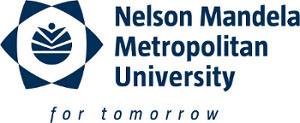 Against the background of growing concern among internet banking clients that their money may not be safe due to the spate of SIM-swap fraud, Nelson Mandela Metropolitan University has developed a solution to curb fraudulent internet banking transactions.
Banks continually refuse to compensate victims for money fraudulently transferred from their accounts. Banks usually claim that there is no evidence of any breach from their side and that the account holder must have disclosed their account login details to the online robber. On the other hand, illegal SIM-swops have become very common to illegally intercept One-Time-Pin codes sent by banks to online clients to finalise a transaction. Banks and cell phone providers continue to claim innocence, but meanwhile clients are losing thousands of rands. Apparently more than a thousand cases of online banking fraud have been reported over the last six months.
Researchers in the School of Information and Communication Technology at NMMU have done extensive work on improving internet banking security. Last year, NMMU patented a technology to isolate and protect the internet connection between the bank and the client to perform secure online transactions.
The technology is based on a tailor-made operating system that boots-up the client computer from a USB stick. This operating system can only be utilised for online banking transactions and cannot be compromised or infiltrated in any manner. Furthermore, a secure communications link is created between the client and the bank and cannot be compromised. NMMU Innovation Manager Ms Mary-Ann Chetty says "The technology was demonstrated and offered to two of the major banks, but neither of the banks was interested. One bank acknowledged that the technology has the potential to cover most, if not all, current and future cyber-related threats. The bank however, was not interested in the technology and according to them, 'one more click' is not acceptable to their online clients."
According to Prof Rossouw von Solms, the leader of the research group that developed the technology, the solution really has the potential to successfully address most, if not all, current online banking risks. "All that we need is a bank that is willing to work with us to implement and fine-tune this technology. Then I will do my online banking in any internet café in any place at any time of the day and not be worried for a minute," says Von Solms.
For more information on NMMU or visit their website
Article source: NMMU