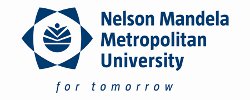 Global academic authorities of marketing and research in emerging markets will visit South Africa for the annual conferences of the Emerging Markets Conference Board (EMCB) which will be hosted at Nelson Mandela Metropolitan University (NMMU) Business School in Port Elizabeth, South Africa between 17 – 20 June this year.
The four day conference, which includes a two day doctoral consortium, will take place to advance and expand the body of knowledge on marketing in emerging markets through spirited academic dialogue and debate concerned with marketing theory and practice in emergent markets, including Africa.  The conference enjoys full backing from the Academy of Marketing Science, Academy of Indian Marketing, American Marketing Association, European Marketing Association and Academy of International Business, amongst others.
Contributions from internationally renowned academic subject matter experts, thought leaders and authors will present new insight on rapid economic change, unfamiliar cultures, marketplace behaviour, turbulent competition, and rising pressures for environmental and social sustainability, often inherent to emerging markets. The conference aims to develop novel theories and provide new insights into macro marketing and transformative consumer research;product strategy, new products and innovation; sports marketing and sponsorship; marketing strategy as well as marketing and sales management in emerging markets.
The meteoric rise of emerging markets within global economic discourse is one of the most important aspects of the early 21st century and Africa, believes Prof Steve Burgess, Director and Professor of Marketing at NMMU Business School and 2013 EMCB conference host.
"The pace of African economic growth is second only to China. African GDP and consumer spending will nearly double in this decade to $2.6 trillion and $1.4 trillion respectively. Many Indian Ocean Rim countries are on similar developmental trajectories.
"In the span of just one generation, some one billion people worldwide are moving from impoverished rural, agrarian lifestyles to modern consumer living. Perhaps nowhere is this dramatic transformation more evident than in Africa and the Indian Ocean Rim.
"It is now well-accepted that further development depends on extending our research to emerging markets, where the majority of humankind resides and where fifty per cent of the world's economic activity will take place within the next 25 years.  It is fair to say that there is a race to understand emerging markets — a race that is fuelling a marketing renaissance as scholars and practitioners question the generalizability and assumptions of theories that traditionally have informed marketing scholarship and business practice.
"The conference departs from normative and mainstream academic theories of marketing and research that originated in high-income and industrialized nations of the West, which are perhaps out-dated for this new frontier.
The Emerging Markets Conference Board hosted at the business school of NMMU, converges with the university's mission as an establishment concerned with quality education, research and engagement that will make a critical and constructive contribution to regional, national and global sustainability.
Article issued by Nelson Mandela Metropolitan University
Alternatively you can visit the NMMU website