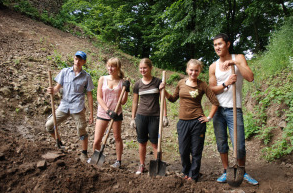 Giving Back to the Community as a Student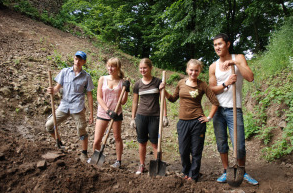 Community service, volunteer work, and internships at a charity are all popular ways for students to grow their skills, get to know local businesses, and make a difference in the local community. From one-day commitments to ongoing work opportunities, there are a number of options to suit even busy student schedules. There are a number of reasons to think about giving back to the community as a student. Not only can it help you make valuable connections, but you may even discover a brand new interest that could lead to your eventual career!
Benefits of Community Work What's in it for you? To begin with, working with the community has been shown to reduce stress and boost your immune system. When you focus on the greater good, it can help reduce anxiety and give you a sense of purpose. Volunteer work can help you make new friends, making it an ideal option for new students who want to branch out and meet people off campus. Similarly, community service can be useful for students who want to start networking. You'll be able to work with others who have similar interests, building your interpersonal skills and ability to work as part of a team. Whether it's beautifying a local beach, mentoring at-risk youth, or supporting families in the area, you'll be working with others to make your community a better place.
Turning Volunteer Work into a Career Many students find that they enjoy volunteering so much that they wish to explore career options in the social services. Indeed, volunteering or interning is a great way to explore a certain field and see if this could be something you're interested in exploring further. There are a number of short courses in aged care or other community services which can help you gain greater skills in the field, as well as longer degree programs. Volunteering is also a good way to pad a CV when you don't have official work experience. Taking part in community service boasts a number of benefits for students. Volunteering or interning for a not-for-profit agency can help you build your professional skills, grow your interpersonal skills, and help point you in the direction of a new career. It's worth the effort of looking for opportunities in your area of study to reap these benefits and enhance your academic experience.
Article issued by Student Brands