We are not an institution so please contact the
relevant institution directly for course information.
Register Here
FOR ALL THE LATEST OFFERS
AND SPECIALS NOW
Register
What are you looking for?
ORBIT COLLEGE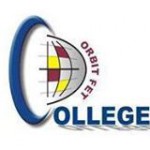 Situated within the North West Province, we are a leading Further Education and Training (FET) College offering a wide range of Vocational and Occupational Programmes. All College programmes have been designed to empower each student with the necessary skills required for a successful career and professional life. Students are exposed to a stimulating learning environment across the three Campuses, located at: Brits, Mankwe and Rustenburg.
Welcome to Orbit College!

Situated within the North West Province, we are a leading Further Education and Training (FET) College offering a wide range of Vocational and Occupational Programmes.

All College programmes have been designed to empower each student with the necessary skills required for a successful career and professional life. Students are exposed to a stimulating learning environment across the three Campuses,
located at: Brits, Mankwe and Rustenburg.

Values


Compassion


Competence


Accountability


Commitment


Confidence


Comportment


Creativity


Professionalism


Read More
Contact Details