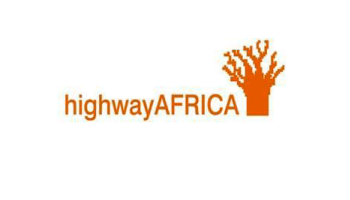 The conference takes place from 9- 11 September 2012, and calls for nominations for the Telkom-Highway Africa New Media Awards in 3 new categories.
The awards categories are:
Innovative newsroom – Newsrooms across Africa can submit nominations based on their innovative use of digital media including online, social and mobile media.
Best African ICT Blog – Followers or bloggers may nominate an African-based or diasporic African blog based on its coverage, debate and use of ICTs within the
African context.
Innovative use of technology for community engagement – members of communities, organisations, or supporters may nominate an organisation (either corporate or non-profit) based on their innovative use of technology within a community in Africa. The organisation does not have to be African based, but the community in which they operate must be.
Criteria for entries
The judges will consider the use of new media technologies to:
Advance newsroom operations, increase reach and diversifying content;
Encourage social empowerment amongst marginalized communities through relevant topical community and/or African issues and innovative use of online media interactions platforms;
Highlight innovative and creative applications of technology for the benefit of the continent's overall media development.
Technical requirements for entries:
Digital/Online platform must be functional and updated.
Diverse content- online platform must integrate multimedia functionality (video, podcasts, photos) and written stories.
Aesthetic appeal- creative use of limited resources.
Stories should have been published in the period September 2011 and July 2012.
Supply details of the media in which print article was published.
Organization can be nominated in more than one category. Highway Africa reserves the right not to award prizes in any category.
How to submit
Entrants are to submit:
Links to the website of nominee.
Link to social media, multimedia platforms and/or content generated through mobile applications of nominee.
Copies or links to relevant written stories to boost nominee in selected category.
Send submissions electronically to [email protected]
Closing date is 24 August 2012, 16:30
Winners will be announced at the Telkom-Highway Africa New Media Awards ceremony at the Highway Africa Conference
For more, go to www.highwayafrica.com