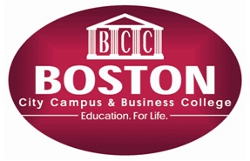 Elect Boston – your partner in Law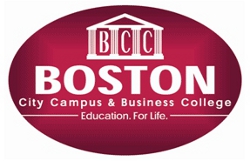 For Boston City Campus & Business College this is indeed a momentous year as South Africa celebrates 20 years of freedom and democracy.  At the heart of it all we've witnessed the National and Provincial Elections taking place on 7 May.
According to Natalie Rabson, "This historic period in our lives represents the ideal platform to encourage prospective students to consider choosing a career in law.  Now is also the time to remember that any democracy needs nurturing – the start of a democracy does not necessarily signify the end of the struggle.  As we have seen with the various promises made by political parties, the debates that have been discussed in the press, and the expression of needs by communities – even a democracy needs qualified leaders to ensure stability, equal rights, and service delivery – to name a few".  Rabson adds that "today it is those persons and institutions involved in the application and execution of the law and the judgments of the Court who sit at the forefront of our democracy.  Their relevance to our democracy cannot be ignored – in fact, they need to be saluted."
"We also need to remind ourselves that many of the struggle stalwarts of the past were after all lawyers – some of the great names include Nelson Mandela, Joe Slovo, Oliver Tambo, George Bizos and Bram Fischer, to name but a few.  If it wasn't for their struggle, both in and outside the halls of justice, freedom, democracy and the constitutional right to vote might have continued to be foreign ideals to most South Africans," adds Rabson
For all prospective law students out there, the only real questions that beg asking are: do you have a well-developed sense of fairness and justice and the willingness to serve people?  If this is the case, then a career in law might very well be for you.  At the very least, such a career will enrich you with knowledge of the basic tenets honoured by democracy: the acknowledgement and practice of that which is right and wrong, and that which is legal and unlawful.
What are the different routes available to pursue a career in Law?
The LLB degree is designed for students wishing to pursue a career in the legal profession. This includes becoming an advocate, attorney, judge, or corporate legal advisor.  The LLB degree can be completed over a period of four years. (Boston counsellors will assist you in structuring your curriculum.)
National Certificate: Paralegal Practice
The purpose of the qualification is to provide the qualifying learner with a basic knowledge and understanding of the South African legal system, fundamental laws, their application and social context so as to enable the learner to provide supervised support and assistance in a paralegal environment.
This qualification provides learners with an understanding of the social, economic and political framework in which our legal system operates. It will also provide learners with the ability to understand the different fields of law and how they affect our daily lives. The Paralegal qualification allows for ability to understand one's rights and advise others of those rights, as well as the ability to research and identify legal issues and understand how the law deals with these problems.
The Conveyancing Secretary course will provide you with a thorough understanding of the legal system and the law of contract.  Successful learners will also have a full understanding of all the stages of and procedures involved in conveyancing, as well as an understanding of customer service and dealing with clients.
To find out more about the courses on offer at Boston, visit www.boston.co.za, Like us on Facebook, or call us on 011 551 2000.
To view their profile on SAstudy, click here.