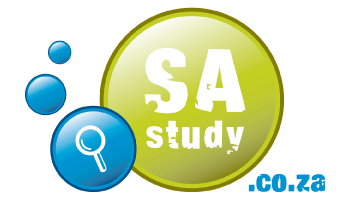 Cover Queen Bonang Matheba Burns up FHM's June 2011 Issue
Fans of SA It Girl Bonang Matheba better rush to get hold of the June FHM, which features the SA radio, TV and fashion superstar on the cover for the first time. And they shouldn't be surprised if their copy of the popular men's magazine buckles and blisters in their hands – it's that hot!
FHM Editor Hagen Engler is thrilled that FHM was able to produce the shoot, shot by top SA photographer Nick Boulton. "No-one has shot B like this. It's the hottest she's ever looked! Guys – and girls – are going to be clamouring to get hold of the June FHM.

"Having shot Bonang for the FHM VIP List, FHM Lingerie Special 2009 and FHM Calendar 2011, we're proud to see Bonang on her very first cover," he says. "This is quite a feat for this media entrepreneur, as she is not a professional model. However, her natural beauty and an intangible star quality is what sets her apart from the rest of the pack."
As a male lifestyle magazine brand, FHM has built a reputation for high-quality editorial features and flawlessly styled photography. For the cover shoot, the radio and TV presenter, fashion firebrand and social media sensation's sultry allure is set against a background of icy industrialism and highlighted with chill diamanté fashion detail. The contrast, Engler believes, is sure to indelibly scorch Bonang's teasing curves and smoking-hot beauty into the collective imagination of FHM's 800 000-plus monthly readership.
"We can't think of anyone better for our June cover," he says. "Bonang encapsulates the ideal of South African beauty, as she's young, intelligent, ambitious, beautiful and down to earth. She's also incredibly media savvy, with over 58 000 Twitter followers. She's about the hippest lady in the game right now."
Engler finds it hard to believe Bonang managed to fit the shoot into her busy schedule. Having started her media career at 15, she currently hosts a show on YFM radio, presents SABC1 Live and emcees gigs around the country. On the fashion front, Bonang has her own handbag collection, Baby Star. She is also the brand ambassador for Peugeot.
"Sometimes it's hard to believe she is only 24 years old," he says. "She has such focus and drive! Her professionalism sets her apart and we're sure our readers will get to see that there's a lot more to her than meets the eye."
In her cover interview, Bonang reveals details of her life in a cheeky, provocative style, talking about her career, her likes and dislikes, as well as the rumours of a notorious lip-lock with controversial socialite Khanyi Mbau. Edgy, stylish, and a role model to a generation of young South Africans, she brings glamour and sophistication to her super-sexy feature.
She also credits FHM with discovering her. "There's no doubt Bonang has captured the attention of SA men with her beauty and personality, carving out a unique status for herself in the local media," Engler says. "We at FHM are proud to have played a part in her phenomenal rise. It also makes sense that we should be the ones to produce the sexiest Bonang shoot yet!"
Article by
BizCommunity
​