We are not an institution so please contact the
relevant institution directly for course information.
Register Here
FOR ALL THE LATEST OFFERS
AND SPECIALS NOW
Register
What are you looking for?
Course has been added successfully to your bag.
COURSE: INFORMATION TECHNOLOGY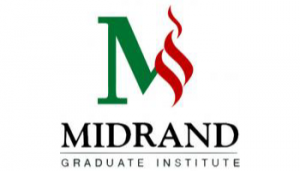 Type:
N/A
Duration:
1 Year Full Time
Bachelor of Science Honours degree in Information Technology

Admission requirements
In order for applicants to be considered for admission into the
honours
programme, they need to be in possession of one of the following: BSc Informatics, BSc Computer Science, BSc Internet Communication, BSc
Information Technology
, BSc Information Systems degree or a relevant recognised undergraduate equivalent degree in the
IT
field. The student should have achieved at least 60% average during the exit year of the applicable qualification. The student should also meet the minimum prerequisites for the modules being offered.
Duration
A full-time postgraduate degree programme is offered over a minimum of one year.
Description
MGI's
BSc Hons
programme provides the student with a more advanced level of understanding of specialised topics in
IT
, grounded in the fundamental body of
communication
and
information systems (IS)
knowledge and research in the field of
IT
. Students who can
communicate
at the appropriate
technical
level will find that the programme bridges the gap between the layman and the expert.
The programme will offer graduates a solid knowledge base in database administration, project management, business analysis and objects, research methodology,
professional
practice in
information technology
, and programming. The
BSc Hons in IT
will represent a reasonable foundation of knowledge of both software development and
information systems
analysis and design. The nature of the discipline of
information technology
is such that students' attention is focused to a large extent on
technology
rather than on the community that surrounds them.
Given this focus, we believe that it is important that students are also encouraged to understand the importance of making a contribution to the community in which they live.
The focus will also be to empower the student to run their own business. We attempt to create this understanding through different modules, for example the inclusion of
soft skills development of
IT
professional
s in
information technology
and advanced project management modules, where each student, is required to complete assessments
that will prove their ability to contribute to the
information technology
development.
They will be capable of providing
professional
services to various types of businesses.
Modules
Soft skills development for the
IT professional
Information Systems
4A: Project Management
Methodologies
Software Development 4A: Advanced PDA JAVA Software
Development
Computer Science
4A: Business Objects Service Oriented
Architecture
Database 4A: Data Administration and Data Mining
Research Methodology
Research Project
Students who successfully complete the required modules are awarded the Midrand Graduate Institute
Bachelor of Science Honours degree in Information Technology
.
Career options
Graduates will have the freedom to choose between working for small businesses, large corporations, or their own business. They will be able to provide
professional
services to various types of businesses as entrepreneurs, running their own company, systems analysts and designers, database administrators with
specialisation
in data mining, programmers, or as members of ICT projects.
For more information please
contact a student advisor.
For more info

Midrand Graduate Institute
T: +27 (0)11 690 1700
[email protected]
Search for more
courses