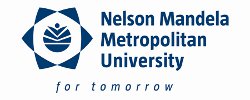 Introduction
This programme enables graduates to perform technical, supervision and operational and middle management functions in small to large construction-related enterprises, as employees or as entrepreneurs. They will obtain knowledge and skills in the areas of construction materials, methods and management, accounting, economics and the measurement and quantification of construction resources.
Take note: After completing the BSc (Construction Studies) graduates should enrol for the BSc Honours (Construction Management) in order to register as a candidate Construction Manager with the South African Council for the Construction and Project Management Professions upon graduating.
(Please note that these are the specific programme admission requirements - the university has its own minimum admission requirements.)
ADMISSION REQUIREMENTS FOR CURRENT GRADE 12 LEARNERS


Admission Points Score of 36.


Minimum NSC requirements for degree entry must be met.


English, Afrikaans or isiXhosa (home language or first additional language) on at least level 3 (40-49%).


NSC achievement rating of at least 4 (50-59%) for Mathematics.


Applicants with an Admission Points Score between 26 and 35 may be referred to write the Access Assessment Battery before a decision is made on whether or not to admit the applicant to the course.


ADMISSION REQUIREMENTS FOR APPLICANTS WHO MATRICULATED PRIOR TO 2008



Matriculation exemption and passes in Mathematics (minimum SG=C or HG=E).


Candidates may be required to pass an entrance examination.


Learners must score at least 32 points on the university's SPS rating scale.


Applicants who do not meet the requirements for direct admission, and who have an SPS of 18 or higher, may be referred to write the Access Assessment Battery before a decision is made on whether or not to admit the applicant to the course.


Recommended NSC subjects
Engineering Graphics and Design
Physical Sciences
APPLICABLE RULES
Re-admission Policy
Please consult the re-admission policy at the front of the Prospectus.
Study Excursions
Candidates are required to attend two study excursions, each of one week's duration, the first during the second to third year of study and the second during the Honours year of study.
Obtaining the qualification
The qualification shall be obtained by completing the modules prescribed by Senate.  Before the qualification of Bachelor of Science in Construction Studies is awarded, candidates must be in possession of a valid First Aid certificate issued by a recognised First Aid organisation.  Candidates shall make their own arrangements to obtain a First Aid certificate in their own time and to complete the necessary examinations.
Awarding the qualification cum laude
Unless Senate decides otherwise the qualification shall be awarded cum laude if candidates comply with the requirements of the general rule concerned, provided that:
The following shall be regarded as the major modules:


Construction Management 3


Building Science (Materials and Methods) 3


Building Science (Environment and Services) 3


Building Science (Structures) 3


Production Analysis 3


Building Economics 201


Career fields


Construction Management


Quantity Surveying


Construction Studies


Building


DURATION
The qualification shall extend over at least three years of full-time study.  Consult the front of the Prospectus for the maximum period of study.
For more information on this course and modules, CLICK HERE