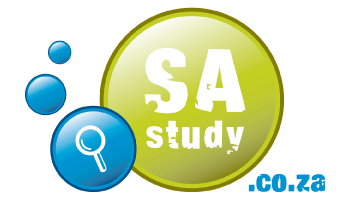 Cape Town short-listed for World Design Capital 2014
Cape Town has been short-listed as one three cities vying for the prestigious World Design Capital in 2014 title. Great news for the city, and for CPUT, given the university's involvement in a proposed design and informatics hub as part of the bid. Dr Chris Nhlapo is tremendously excited by the news. The Deputy Vice Chancellor of Innovation Research & Partnerships says this latest development will add impetus to CPUT's dream of establishing a Design Park and Innovation Hub (DPIH) in the East City and give a global profile to the excellent work of the Faculty of Informatics and Design. (FID)

Cape Town faced stiff competition in the bid, jockeying for position against 56 other cities. The city must now outbid Dublin, Ireland and Bilbao, Spain to be given the honour of World Design Capital 2014 when the final announcement is made in October.
Nhlapo says, "I'm certain when the winner is announced Cape Town will come first. Although losing is not an option, if it happens the process will have catalyzed our vision around the science of design, and cemented our bond with our triple helix partners – government and industry. Already we have seen a wonderful spirit of regional collaboration between diverse partners, and the coming together of a wealth of creative and design fundis."
CPUT's FID is helping to spearhead the drive to create The Fringe: Cape Town's Innovation District. An area in which design, media and Information and Communication Technology (ICT) innovation can be incubated and showcased, The Fringe aims to give credence to the university's mission – to be at the heart of technology education and innovation in Africa.
According to FID Dean, Prof Johannes Cronje, "The Faculty has as its mission to be at the heart of design innovation in the City. This bid, supported by our initiatives in the Fringe, is proof of our commitment to asking, "What can we do for the City?"
Reporting directly to Prof Cronje on this project is Associate Professor of Informatics, Shaun Pather. Pather says CPUT is currently leading a new and visionary academic response to the escalated importance of design worldwide.
"We refer to this as 'Design Thinking' and it traverses all academic disciplines. The importance of the bid to FID and CPUT is that it elevates our status as a Faculty of Design located in the heart of a city which could potentially be a World Design Capital.  It gives weight to our academic innovation in the form of 'Design Thinking' and affords us global status in the design field. It also adds a special vibrancy to the way we apply 'Design Thinking' across the academic project – including teaching, research, innovation and community engagement."
Article by
CPUT
​