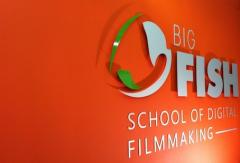 Production is the design and planning of a story for film or television. In this week-long course, the paperwork you need for a successful shoot will be addressed and through the experience of working professionals you will be guided through potential pitfalls as well as preparing budgets and schedules, as all decisions going forward are guided by these.
Duration
: One week full time
Course dates
: 11 – 15 February 2013
Times
: 09h00 – 17h00, Monday to Friday
Cost
: R7,500 (incl. VAT) of which R1,500 payable on registration
Venue
: Big Fish, Johannesburg Campus
CVs must be submitted by
21st January 2013
via email to
Connie Mosegedi
on:
[email protected]
or visit the
Big Fish
website for further information.
The Institution reserves the right to change timetables, course commencement dates, postpone or cancel tuition in any course initially advertised and offered, on the basis of insufficient demand or on any other reasonable ground.