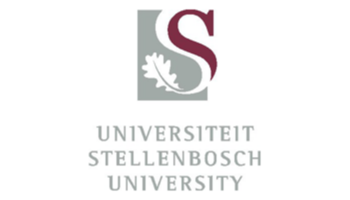 With a final round of election registration scheduled for 8 and 9 February, political scientists at Stellenbosch University (SU) and non-governmental organisations are encouraging citizens, especially the youth, to register for the upcoming elections.
"Your vote does count," says Dr Nicola de Jager from the Department of Political Science.
"The proportional representation system applied by South Africa at provincial and national level means that your vote does count unlike a majority electoral system where the winner takes all."
During the negotiations leading up to the first democratic elections in 1994, it was agreed that a proportional representation (PR) system for elections would be used. "What this means, is that the percentage of votes that each party receives translates into the number of seats they are allocated in Parliament."
"In light of South Africa's divisive history, this method was chosen, because it is a very inclusive system.  It enables parties that are perhaps on the margins of the political spectrum, to participate in the legislative (law-making) branch of government."
According to De Jager and Ryan Smit, executive member of the human rights organisation Cause for Justice, one of the main reasons that South Africans do not vote, is apathy.
"Many people feel that it is obvious who is going to win, so why bother to vote. This is however an incorrect understanding of our electoral system," explains De Jager.
"Another major problem is voter ignorance. We fear that voters do not know what they are voting for or how to determine for which party to vote. Because this is a Parliamentary election, we vote to determine which political party's policies will become the laws that govern our nation for the next five years," Smit says.
Unlike some other countries, South Africans have to register to vote before they can participate in the elections. So although one may be eligible to vote, you cannot do so without registering.
"The registration allows the Independent Electoral Commission (IEC) to draw up a voters' roll and to ensure accountability. The voters' roll is made available to political parties and the public to scrutinise, to ensure that there aren't ghost voters, or deceased people listed on the roll. This is also the reason why we have a registration process. It counters fraudulent activity and the manipulation of the elections," explains de Jager.
Statistics from 2009, paint a sad picture of the current participation rate of South Africans in the elections.
Of the voting age population (18 and above) who were eligible to vote in 2009, 40.2% chose not to vote.
Of those who did vote, only 38.8% voted for the African National Congress and 20.1% voted for opposition parties.
We thus have a large section of floating voters. The group of voters that De Jager and Smit are rather worried about though, is the youth, the next generation of voters.
"There is big concern that the youth is not entering the electoral system. That is also the reason that the IEC is driving a campaign to get the younger generation to vote."
The Department of Political Science has joined the IEC's drive by focusing on the youth through its own Democratic Citizenship project.
"One of our key goals is to raise awareness amongst young people and to help them understand their democratic responsibility. A democracy is hard work and requires participation to work. According to Freedom House, an international organisation that monitors democracy, freedom and human rights, freedom in the world has been declining in the last seven years and it is something that we must continually fight for and claim and our first starting point to do so, is the elections."
Cause for Justice carries a mandate of promoting people's constitutional rights and freedoms. "Rights and freedoms only have meaning and practical significance to the extent it is exercised," explains Smit.
"To exercise a democratic right to vote in ignorance is like mistakenly buying the wrong house or car in a world where no returns or corrections are possible. You pay a big price: You get what you don't want. There are no second chances when it comes to voting."
For this reason Cause for Justice has made it its mission to help voters to cast an educated, informed vote.
"We aim to help voters see that with their cross they get a chance to choose what the country they will live in for the next five years, will look like. This is both a great opportunity and responsibility."
According to De Jager and Smit, President Jacob Zuma will announce the election date soon after the upcoming election registration weekend.
"The voters roll will close at that point and no one will be able to register to vote thereafter," they say.
All voters must note that they will have to go to a specific voting station to cast their vote. More information about this can be obtained at . A green barcoded ID must be taken along when you vote.
Article issued by