We are not an institution so please contact the
relevant institution directly for course information.
Register Here
FOR ALL THE LATEST OFFERS
AND SPECIALS NOW
Register
What are you looking for?
WHY STUDY A BCOM?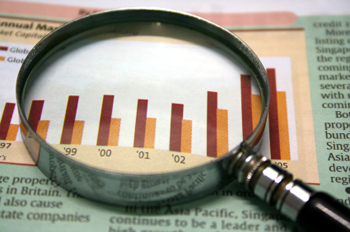 With the new academic year in full swing, Matric and Grade Eleven pupils have probably already started looking into future career opportunities. It's never too early to start looking but it's tough to know where to start. Picking what you want to study is a big deal for most students. Making life-altering decisions is never easy. It's especially difficult when you haven't had much experience in making such important decisions. Knowing where to start is probably the toughest part. It might look like a daunting task but once you've started narrowing down the field, it gets easier.
What nobody tells you is that while picking out the subject matter you'll be studying for the next three to five years, you should be thinking of the kind of career you want too. If you want to study a BCom, here's what you need to consider.
A Bachelor of Commerce, also known as a BCom, is always a popular choice. One of the reasons for this is that a job in commerce offers good job security, a respectable salary and decent annual leave. You should also study a BCom if you're interested in having an exciting, fast-paced job. You'll never be bored. A BCom is a very general degree that covers a broad spectrum of subjects. So, when you're looking for that first job, you'll probably have more options than graduates with specialised degrees. In a less than booming job market, this could be considered a blessing in disguise.
Depending on what major you choose, BCom graduates will be able to choose from such job titles as:
General management
Strategic management
Entrepreneurship
Consulting
General management
Corporate management
Banking
Financial services
Personal financial services
Consulting
If the business world fascinates you then study a BCom at Varsity College. You can find out more about studying a Bachelor of Commerce and Varsity College, from our website. Alternatively please contact the Varsity College campus you are most interested in.
Article issued by Varsity College. To view their profile on SAstudy, click here.
Facebook Comments
Follow us On