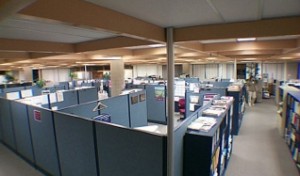 As someone who moved from a small town upcountry to Cape Town to take up an internship with no guarantee of permanent employment, I went through all the doubts and emotions that accompany such a life-changing move.
Would it work out? What would the people be like? How far would I have to travel to get to the office? What would I do on weekends in a strange city, with no friends??I am glad to say it did all work out, and I am still here over two years later. My experience motivated me to share some tips for those of you considering a move for a job, as laid out below.
Do some homework BEFORE you say yes
When one is offered a job in another city, or their current job requires them to relocate, some say yes in a heartbeat, while others struggle with the uncertainty that accompanies such a big change. To help you decide, it is useful to determine certain things before committing to the move – these include housing expenses, daily or monthly travelling costs, the distance from where you will be staying to your workplace, safety of your new neighbourhood, availability of public transport and general cost of living in the new town or City, as well as some research related specifically to the place you intend working at – such as reputation, staff turnover, brand positioning, staff complement etc.
Stay organised
Once you say yes, get organised. A lot of stress that comes with moving comes from managing the logistics, like leaving your current home, finding a new one, changing banks etc. You need to be organised. Keep to – do lists for both your departure and arrival locations so that you can stay on top of everything.
If your employer doesn't typically offer relocation assistance, ask for it
If you learn that assistance isn't typically given, don't be scared to negotiate. Start by researching moving costs so that you can present your employer with a detailed estimate of how much your relocation is expected to cost you. Having this supporting information is crucial to the success of your request. For a junior position expecting financial support may not be viable, but even assistance with finding a place to stay or making contacts would be helpful.
Take time to know your new environment before you move
If you have the luxury of taking some time to explore your new city before the final move, do so! Explore the neighbourhoods in the area to make sure that you find the one best suited to your lifestyle. If you are unable to visit personally, take the time to talk to people that live there or used to live there, and get as much perspective as you can on what you're walking into. You should also read the local news or any local  to understand the vibe and learn what's going on in your new town.If you have a relative, friend or acquaintance that you can stay with while you settle in, even better.
Research, Research, Research
Use tools like salary and cost of living calculators to determine whether your new salary will pay the bills in the local area where you plan to work.
Make use your of your network
If you are a university graduate, it is a good idea to check if your college or university has a Career Network of alumni you can network with. They may be able to give you advice on housing, transportation, and everything else you will need to know about your new community. If you belong to a professional association,  the local chapter and network with the members.
Whatever the case may be, the reality is that moving to a new environment is a life changing event, and one that requires some forethought and a whole lot of preparation. Good luck!
To learn more on work related topics, particularly if you are looking to enter the working environment for the first time, visit www.gogap.co.za
Article issued by . To view their profile on SAstudy, click here.