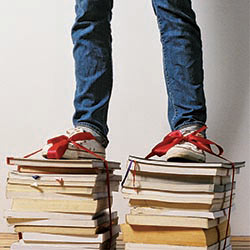 A psychology degree is not for everyone, but choosing to complete one can be one of the best decisions you'll ever make. Here are five reasons why you should definitely consider doing one:
There are many career paths open to you
There is no set path that you have to follow if you have an interest in psychology. There are many career paths that specialise in different fields. These include, sports, child, clinical and forensic psychology. Each area can be specialised even further. Also, this degree can expand your knowledge of other areas such as industrial psychology.
The amount of knowledge you gain
This is probably the main reason you'd want to pursue this degree. We've all often wondered why people do things or behave in certain ways. The knowledge you gain from this can help you understand human nature in more detail.
There are a lot of opportunities
According to the U.S. Department of Labour's Bureau of Labour Statistics, employment of psychologists is expected to grow at a rate of about 12 percent through the year 2018.
It is very rewarding
Apart from the financial reward, which can range from good to excellent, psychology is rewarding both personally and professionally. You might either help people work through personal problems or learn more about the human condition and the human mind.
You can make an actual difference in lives
You can help people work through their emotional problems, increase their well-being or assist in helping them realise their full potential.
Varsity College is a division/brand of the Independent Institute of Education (IIE), we offer tuition support for the Bachelor of Arts (Health Sciences and Social Services) (Psychological Counselling) degree, which is conferred by the University of South Africa (UNISA). Our interactive learning environments and blended learning approach encourage you to formulate arguments and express your opinions. Our collaborative approach to education welcomes you to actively participate in your studies, engage with subject material, build understanding and develop your ability to think critically.
The Independent Institute of Education (The IIE) degrees, diplomas and certificates are conferredat VC campuses.  In addition, we offer tuition support for qualifications conferredby the University of the Free Sate (UFS),  and IMM Graduate Institute of Marketing (IMM GSM) and have academic partnerships with international institutions such as the Open University from United Kingdom (OU) and International College of Hotel Management (ICHM).
If you're interested in getting your psychology degree or if you'd like to inquire about other programmes available to you, contact us at, http://www.varsitycollege.co.za/