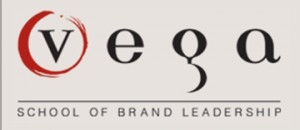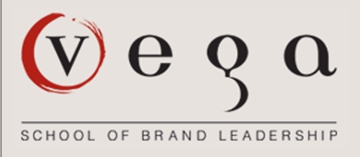 8 January 2013, Johannesburg:
2012 is now consigned to the past, and those matric graduates fortunate enough to receive a university pass are preparing to start their tertiary education journey. Unfortunately, many graduates did not acquire a qualification, and thus feel restricted in their career aspirations.
The Vega School of Brand Leadership (Vega) is delivering a tertiary and career lifeline to these graduates, with the opportunity to earn a *Higher Certificate in Brand Building Practice or a Higher Certificate in Creative Development, and gain the necessary credentials and training for lucrative careers in the creative branding, corporate communication or marketing sectors.
The Higher Certificate in Brand Building Practice is an entry level qualification that focuses on brand and communication principles, theories and practices as well as creative and conceptual development, with students equipped with basic principles and applications in this regard.
This includes a balanced programme in which theory, experience and practical components are combined to enhance brand and business thinking, and further academic growth.
By simply completing an entry level qualification certificate, students are able to qualify for access to degree or diploma studies in fields related to brand strategy, marketing, media and communication. These include a BA Brand Building and Management, or a diploma in Integrated Brand Communications.
Graduates who complete this course will therefore have a definitive pathway for further studies, and notable and viable career opportunities such as a marketing manager, brand manager, brand strategist, and account executive.
The Higher Certificate in Brand Building Practice is available on either a full or part-time basis, and can be completed in either 12 or 18 months.
Ralf Degni, CEO at Vega School of Brand Leadership concludes that these certificate programmes provide certain students with a valuable second opportunity to forge a career for themselves.
"Scholastic achievement need not represent the pinnacle of a person's educational journey, and the possibility exists to gain a grounding as brand visionary and leader who can become a meaningful part of the brand development industry.
"Undoubtedly, the Higher Certificate in Brand Building Practice achieves this goal by effectively empowering students with the essential learning required to advance their studies, which ultimately enables them to create meaningful and sustainable careers in the brand and creative fields."
Vega is an educational brand of the Independent Institute of Education (IIE), and these higher certificates are structured in accordance with Higher Education Qualifications Framework requirements. The IIE is registered with the Department of Higher Education and Training as a private further and higher education and training institution.
*HEQC accredited, SAQA registered, pending DHET registration.
For admission requirements and additional details please visit