We are not an institution so please contact the
relevant institution directly for course information.
Register Here
FOR ALL THE LATEST OFFERS
AND SPECIALS NOW
Register
What are you looking for?
UNIVERSITY OF CAPE TOWN POSTGRADUATE DIPLOMA IN MANAGEMENT (MARKETING) - NOW AVAILABLE ONLINE
University of Cape Town Postgraduate Diploma in Management (Marketing) - now available online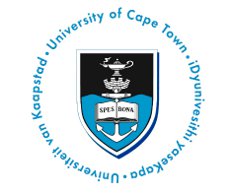 In an exciting move to keep up with current global education trends, the University of Cape Town (UCT) is piloting part-time online programmes as part of their Across Africa initiative. The first course to feature is the popular UCT Postgraduate Diploma in Management (Marketing).
This two year part-time postgraduate diploma is presented in blended format, combining interactive online education with traditional classroom learning. This means that any South African, regardless of their physical location, may participate in this popular field of study and acquire this highly respected qualification.
If you are a working professional, wanting to extend your knowledge of management and marketing while also looking to enhance your future career opportunities, this programme is for you. It offers structured systems and support, while also being flexible to your busy schedule.
About the programme:
Learn how to market goods, services and ideas across the industrial, commercial and public sectors of the economy
Explore a career in marketing by learning the essential skills that will boost any marketing campaign
Programme starts 10 February 2014
Two year part-time programme delivered in a blended learning format
Facebook Comments