We are not an institution so please contact the
relevant institution directly for course information.
Register Here
FOR ALL THE LATEST OFFERS
AND SPECIALS NOW
Register
What are you looking for?
UJ FIRST YEAR SEMINAR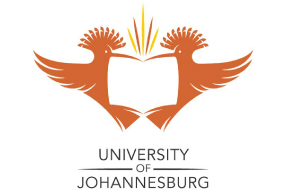 Welcome | Siyanemukela | Welkom | Re a go amogela  First Year Seminar
(21 January – 1 February 2013)
The University of Johannesburg would like to welcome all its new first year undergraduate students!
An informative and compulsory First Year Seminar  programme has been arranged for all our new first years, beginning with the Dean's Welcome address, academic orientation to the Faculty, the Department and the specific programmes for which students have been accepted. Students will get to meet lecturers, receive their time tables and get to know their fellow students and the campus they will be studying on.
The First Year Seminar  programme is available from this  website: click on your Faculty.  The  programme will be mailed to students with their Registration letters. Students will receive their First Year Seminar programmes and their first year welcome gift during the Dean's Welcome, as well as the invitation to attend the Official Opening and Welcome function on 1 February 2013.
The First Year Seminar  is also when students will be introduced to the wide range of academic development and support services the University offers – the Library and Information Centres, Reading and Writing Centres, the Computer Facilities, Counselling and Career Development and the Career Resource Centres. These services aim to take our students from Good 2 Gr8!
Students will learn about the dedicated team looking after their safety and about the services available to them via the Health Clinics situated on each campus.
The First Year Seminar  is not just about the very important academic aspects of student life: it  is the time to join Student Societies, get involved in the many cultural activities, join one of the many sport clubs, join the gym or become a member of a Day House. What's that, you say? You'll find out during the First Year Seminar.
Enjoy your studies at UJ!
For more information an UJ, click HERE
Facebook Comments