We are not an institution so please contact the
relevant institution directly for course information.
Register Here
FOR ALL THE LATEST OFFERS
AND SPECIALS NOW
Register
What are you looking for?
UJ ELECTRIFIES A FORGOTTEN LIMPOPO VILLAGE
UJ electrifies a forgotten Limpopo village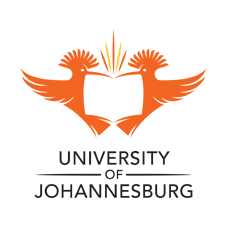 In celebrating Human Rights Day, University of Johannesburg's (UJ) School of Electrical and Electronic Engineering's 19 member team spent the long weekend in Gwakwani, Limpopo as part of a two phase community electrification project.
The Gwakwani Project, is focused on empowering a 'forgotten village' with access to the world through electrification. The project, in partnership with SMA Solar Technology, Grundfos, Clever Devices and Designs and Unitronics, is driven by Senior Power Systems lecturer, Dr Miidzo Hove.
Since then, the inspiration to improve the village's living conditions has given impetus to the project which is valued at over R395 000. Gwakwani currently does not feature within Eskom's electrification supply. The village is home to 20 households, an approximate population of 100 residents with the closest primary school located 5km outside the village. Over the years, the population size has gradually decrease due to socio-economic strain and challenges with infrastructure, electricity and telecommunications. As a result some families have migrated to surrounding villages.Shedding light on the projects' developments, he said: "In 2012, SMA Solar Technology approached us to identify a social responsibility project and a needy community in which they could partner with UJ. In early 2013, the project which was in its fledgling stage. After close collaboration with IT Administrative staff member and Limpopo resident, Mashudu Tshisikule, engagement with ward councillors were undertaken and several communities identified. Gwakwani was selected and found to be the most deprived in regards to access, infrastructure, development and public service. On our visit, what we found was a forgotten village."
Dr Hove said: "We are determined to complete Phase 1 which is the installation of the solar driven water pump and a solar powered cellular phone charging point by 24 March. Phase 2 is aimed at powering the community through the installation of mini-solar farm and a bank of calcium batteries as a back-up system. The village currently uses a diesel engine powered water pump to obtain water. The challenge lies in obtaining diesel, as this is largely dependent on unemployed community members sourcing funds to fetch diesel from the Municipality. Installation of a solar driven water pump will eliminate this aspect. Phase 2, which is focused on electrification of the villagers' homes will be done at a later stage as we are still in the process of obtaining outstanding hardware. Once this is finalised we will return to electrify the village and that will conclude the project with the donation of a 40 inch television screen from the School of Electrical and Electronic Engineering for the establishment of a village theatre."
Dr Hove said: "The village's major need is to have electricity within homes and access to communication. There is no evidence of activity through agriculture or by alternative means. We hope that by electrifying the community this will empower residents to begin small scale sustainable community projects that will generate an income through trade. The Faculty of Engineering and the Built Environment has a significant number of students from rural communities, particularly from Limpopo. Project Gwakwani is an opportunity for us as an institution of higher learning to give back. As a department, we believe in long term sustainable projects and that our engineers, engineering technologists and academics can play a major role in engineering societal development. The impact of Project Gwakwani goes beyond mere measurement and directly influences our role as change catalysts."
Head of School: Electrical and Electronic Engineering, Prof Johan Meyer said: "In celebrating 20 Years of Democracy and 10 years of a merged UJ identity, Project Gwakwani is symbolic of transformation, community engagement, active research, innovation, technology transfer, collaborative partnerships, responsible and responsive institutional citizenship. The project is registered with the Department of Community Engagement, includes the support of non-UJ volunteers, Mutale District Mayor, local councillors, Venda Chief and residents of Gwakwani. The three year project is finally coming to fruition and for this we are grateful to our sponsors and project members for their commitment."
Article source: University of Johannesburg
Facebook Comments