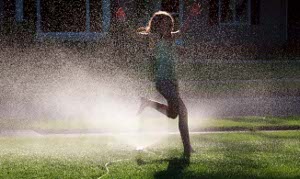 Written by Dashalia Singaram
Make the most of your summer! Here's how:
After what seemed like an endless winter, summer has finally graced Cape Town with its long-awaited presence. Gone are the days of fifteen layers of rain-soaked clothing, constant sock shortages and nights spent huddled at your desk while your fingers slowly freeze over the keyboard.  The end of the year has arrived, and one thing UCT can always be applauded for is that three month Summer Vacation! Here's how to make the most of it.
Dress the part
As accustomed as you have become alternating between the same three pairs of jeans and hoodies for the past six months, reach back into the depths of your closet and pull out those shorts and t-shirts that have been gathering dust all year. Sunny days in Cape Town are a sinful thing to waste. And for once, while the rest of the country is experiencing some kind of delayed post-apocalyptic winter, Mother Nature seems to be smiling on us.
Get rid of the winter flab
While winter is kinder to those extra few kilograms around the waste, days at the beach are not as much. So before you decide to brave Camps Bay shirtless, make sure you're gotten rid of that little pouch where you stored all your exam stress and sadness. There is nothing more unforgiving to a muffin top than the judgemental waistband of bikini bottoms.
And Ladies, we all know that winter is that six month break between a woman and her razor. So before you get too excited and whip out those summer dresses, make sure you've made the transition from caveman to normal human being again.
Explore the outdoors
While the classic places like Camps Bay and Kirstenbosch are always good for an enjoyable and relaxing summer afternoon, there are many more hidden gems in Cape Town and the surrounding areas. Jump into a mate's car, pick a road and see where it takes you. Everyone needs one of those unforgettable, completely unplanned trips where you stop to squat behind a bush and make a new friend (but not at the same time). 
Feel the burn
After six months of rain and cold you may be tempted to over-indulge in soaking up the glorious sunshine. Summer is just beginning, so make sure you're not rocking the mid-summer peel in December. You may find it to be a long and painful holiday.
Now that the year of rain and cold has officially come to an end, be sure to reward yourself for the long hours in the labs and those lectures you went to even though it was raining buckets straight into your face. You deserve it.
Article source:
Adapted by SAstudy.co.za