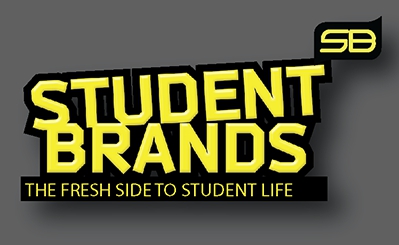 Auto insurance for Students
Students expand their horizons and learn how things happen in the world when they are in college. Unfortunately, their expenses increase significantly and they have greater responsibility during this time.
Car insurance is among the responsibilities that they have to encounter and it can increase their monthly expenses significantly. Many of them think that the insurance carrier that they were using while they were still living with their parents is enough. However, this may not be sufficient for you. Your parent's insurance company may not be suitable for you even though it worked well for your parents and even enabled them to save some money. You need to carry out extensive research by calling the dvla helpline for more information, obtain some quotes, and ensure that you are paying for what you are getting, if you want to get the best value for your money.
How to get automotive insurance in an easier way

1. Evaluate your current coverage
You should determine if your current car insurance coverage is meeting your needs by looking closely at it. You might discover that the insurance that you are paying for is suitable for a new car when in fact the car that you drive is old and its value is not much. Insurance companies will not inform you that you are overpaying and instead they will simply collect the checks. You should use an online vehicle service for valuing your car to check its current value if it is five years old or even more. You should then make comparisons with your deductible.
2. Compare car insurance
you should find out about the lower prices or discounts that may be available from other companies by looking around occasionally for car insurance rates. You will discover later that the rates that you pay to your insurance company will rise only to decrease occasionally to small amounts when you are undergoing major milestones in your life such as when you are getting married or turning 25. In effect, there will be a gradual increase in your insurance rates. In the meantime, competing insurance companies will quote lower rates because they want to earn your business.
You should obtain quotes from a minimum of three competing insurance companies every two years and be sure to get those whose level of coverage is the same.
3. Switch insurance carriers
When you are in college, you can easily switch insurance carriers. The process is much easier if you only have auto insurance. You just need to sign up with your new insurance company. Your new agent will then request your current insurance company to give him/her all the information.
4. Bundle insurance
Just like homeowners and parents, you can also benefit greatly from bundling your insurance products. This is referred to as having multiple lines in the insurance industry.
How a student can save on insurance
when a student wants to select a car insurance company, the quality of coverage, service and reputation are the most important factors.
However, he/she can also save money by following a few simple tips:
1. Requesting for higher deductibles – Increasing deductibles is among the best ways of saving money on auto insurance. A student can save more on car insurance by increasing his/her deductible through the assumption of more risk.
2. Considering the value of his/her car – Insuring expensive cars is more costly because repairing them is also more costly.
3. Prepaying insurance – When a student sets up a monthly payment plan, he/she incurs a maximum of 3% of the policy with many insurance companies. He/she can prepay his/her insurance every six months or when the year starts in order to avoid this expense.
4. Maintaining a good driving record – Many insurance carriers start to offer discounts when a student does not get a ticket or accident for three years. The insurance carriers should call the dvla helpline for more information before they give the discounts to the student in question.
Article issued by Student Brands
Visit the Student Brands website