We are not an institution so please contact the
relevant institution directly for course information.
Register Here
FOR ALL THE LATEST OFFERS
AND SPECIALS NOW
Register
What are you looking for?
THERE ARE MANY ADVANTAGES IN DOING A SUPPLY CHAIN MANAGEMENT COURSE
There are many advantages in doing a supply chain management course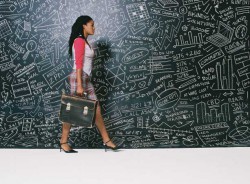 Planning and managing the movement of goods and raw materials for a company in an efficient way is a vital part of a business. By doing a supply chain management course you will be assisting your company in making its logistics operations as efficient as possible.
Because of the dynamic way in which the modern business world operates, it is very important that a business operates as effectively as possible and its logistics is one of the places it can gain a lot. This can range from its profits to its operations.
The knowledge you gain from doing such a course will help your company with planning, procurement, pricing, stock management and distribution/logistics. This will all assist your company in getting its goods and raw materials to and fro in the best possible way.
But you'll also gain personally from doing such a course. Your earning potential and employability will increase. And because of the importance of this field to a business's success in the modern market, you'll be a highly valuable employee.
The programme is 18 weeks long and looks at subjects such as supply chain management, the foundations of operations management, integrated relationships across the supply chain, planning for integrated relationships across the supply chain and managing change in supply chain operations.
The Supply Chain and Logistics Management programme is offered through the Business School at Varsity College as well as other various short learning programmes certified by The Independent Institute of Education (The IIE). All of these short learning programmes have been designed specifically for working adults. In other words, you can fit the classes around your already busy schedule.
The Business School is part of Varsity College, an educational brand of The IIE, which is registered as a Private Higher Education Institution with the Department of Education under the Higher Education Act 1997. The IIE is South Africa's largest independent provider of tertiary education.
If you're interested in this programme, or any other programme please contact us at The Business School at Varsity College, or go to www.thebusinessschool.co.za.
Facebook Comments