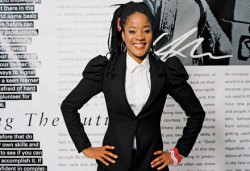 A Project Manager is a critical part of most businesses. Being in charge of a project for your organisation can be stressful, but with the right training you can rest assured that you'll be able to perform well.
One element though is almost always present and that is effective people management. But don't think that this is the one and only part of managing a project – and your training definitely shouldn't focus on just that either.
This is because there are many different parts to successfully seeing a project through, from start to finish. You might focus on completing it in a short space of time, keeping it within a budget or making sure that quality is maintained. With that in mind, a good training programme should enable you to do the following:
Conceive and initiate your project
Define and plan your project
Launch your project
Control and check your project's performance
Close your project successfully
It won't be easy becoming a Project Manager, but you'll be a vital asset to any business once you have completed a good course. This means you can look forward to increasing your earning potential and your employability as well. So if the idea of leading projects and people appeals to you, make sure you attend the right course at the right institution.
A Project Management programme is offered through The Business School at Varsity College as well as other various short learning programmes certified by The Independent Institute of Education (The IIE). All of these short learning programmes have been designed specifically for working adults. In other words, you can fit the classes around your already busy schedule.
The Business School is part of Varsity College, an educational brand of The IIE, which is registered as a Private Higher Education Institution with the Department of Education under the Higher Education Act 1997. The IIE is South Africa's largest independent provider of tertiary education.
If you're interested in this programme, or any other programme please contact us at The Business School at Varsity College, or go to www.thebusinessschool.co.za/