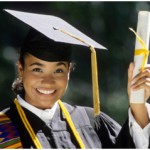 The self image that a child has is one of the biggest factors in how they live their lives. The more confident a child feels with their schoolwork and themselves, the more creative their thought processes become which means they will want to do and achieve more. An individuals' self esteem plays the most vital role in determining who and what they are and which choices they make.
Your child's outlook
Take a moment and consider someone that you know who has self confidence and a healthy attitude. How does this individual go about their daily lives? Does he or she tackle problems with gusto and a sense that they will achieve the end goal they desire? Or do they, as those with a low self esteem will do, wallow in their struggles and put themselves down? How do the two outlooks impact a persons' life? More importantly, which outlook does your child currently have and what are you going to do to either change or maintain it?
Achieving your personal best
As the parent, it is often very challenging to connect with your children when it comes to their school work and results. So many feel that they do not want help from their parents, due to a fear of looking unintelligent in front of them or their siblings. Others are well equipped and handle their academics independently. The reality is this: Whether your child is comfortable doing their work entirely alone or whether they are too afraid to ask, you have to make sure that they are achieving their personal best at school as well as in other areas of their lives. As a parent, it is your privilege to instil in your child the sense that they can do absolutely anything they set their minds to. As parents, mentors, confidants and adults, we have the ability to help our children learn to fly.
Private Home Tutors:
However, much as we may want to do everything within our power to boost our children, we may not be able to reach out to them due to various issues such as work hours, siblings that require attention, and so many other stumbling blocks in our daily lives. What has increasingly become one of the best things you can do for your children is the implementation of a tutor for primary school or a tutor for high school.
Tutors in Your Area
TutorMee SA tutors are in Cape Town, Durbanville, Johannesburg, Durban and surrounds are finding that their role has become a need in many children's lives, as they struggle to overcome the difficulties they are having with subjects at school. With the impact that a child's school results has on their self confidence, the support and guidance provided by a private home tutor can make the world of difference. The tutor has the privilege of working alongside an individual who has entrusted them with their fears and frustrations, which promotes a unique bond where both may enjoy the experience.
Your child's needs
Whether your child requires just math tutoring or extra assistance with other subjects or homework that is difficult, the input made by a private home tutor may be just what you are looking for to help your precious ones to grow. The reward felt by a student tutor who has walked a path with a child who eventually reaps the success of their hard work and achievements is priceless. For a tutor to be able to make a difference to how a child progresses is a truly remarkable thing.
When a tutor and a student embark on a working journey together, there are various positive results, such as:
The private home tutor is a mentor and a coach
The tutor provides support and understanding for the student as the tutor is able to relate on the specific subject(s) at hand
Assisting the student to use more effective study methods
Encouraging the student to conquer fears they may have within the subject, which spills over into other areas and promotes self confidence and pride
The tutor also acts as a sounding board for the student to voice frustrations and thus receive advice and empathy
A healthy positive relationship between tutor and student enables both parties to grow within themselves and their skill set
When a bond is forged through hard work and support, there is the potential for a great friendship based on mutual understanding and this is the kind of friendship we want our kids to learn about.
Preparing for Further Education               
With the innumerable positive outcomes that a private home tutor may have for your child, one needs to remember that children in both Primary School and High School are able to reap the advantages. Tutors for High School may afford your child entrance into the Tertiary institution of their choice. By receiving the correct support from tutors in Durbanville, tutors in Cape Town or even tutors in Stellenbosch, your child may have the benefit of an ally who has experienced what they are going through and who has dealt directly with and mastered the subject(s) they are struggling with. Having this level of support can result in your child having a bright academic future and career path.
What You can do         
As a parent, one wants to motivate and encourage ones child at each and every turn. It is, unfortunately, quite a task to carry out when there are so very many facets that make up your child's life. We need to focus on the education of our children as it is their strongest asset. All that we can possibly do to assist them is of the utmost importance.
Keep this final thought in mind when trying to determine what you can do to help mould your child into the strong, well rounded individual you want them to be. "Education and Learning are one of the most important ingredients to becoming all that you can be. How open you are to learning will help determine your path in life."
Article supplied by TutorMee SA