We are not an institution so please contact the
relevant institution directly for course information.
Register Here
FOR ALL THE LATEST OFFERS
AND SPECIALS NOW
Register
What are you looking for?
THE PAPERLESS CLASSROOM
By Martha Chauke
Just the other day, you would be in detention if a teacher caught you busy on your cell phone (instant messaging your buddies) or feeding your Tamagotchi during class. In fact, not long ago the only form of tech in a classroom was old and big table- top overhead projectors which used pull-down screens to project what was written on transparencies (still remember those?)
All of this has changed today. The classroom you were once all too familiar with got a face-lift! Out with the old and in with the new. Teachers no longer stand in front of the class trying to manage behaviour (while sneezing from chalkboard dust) and teach at the same time. The classroom is more interactive, alive and fun through the use of new tech.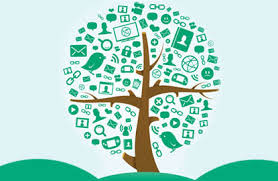 Let's explore some must have awesome gadgets and affordable tech to aid teaching and learning in and out of the class:
Laptops vs Computers
Teachers and students need to get the right laptop that caters for their daily needs. Take weight, screen size, storage space, memory, battery life, keyboard size, touch (like Windows 8.1), ports and drives into consideration before investing in one. We all love cheap stuff but quality matters. Any device is only as good as the company that stands behind it. Traditional computers cost less and are not easy to steal but they are not mobile and take up more storage space in your home or residence. You can easily carry a laptop to class, home, the library or when travelling on a daily basis. The beauty of a laptop is its' portability. You can connect quickly and easily to free Wi-Fi at coffee shops, your local park or bus stop (when and where you work is literally up to you!)
Depending on what you need to use your laptop for, choose the one with features you need the most. In today's market you are spoilt for choice. Here are entry level laptops to jump start your search.
Tablets, iPads and Apps
Tablets and iPads are altering methods of teaching and learning to an extent that by the end of the 2017/2018 financial year, the Gauteng Department of Education hopes to have rolled out the paperless education project in all Gauteng Township and rural schools. Some schools are already bidding farewell to the old school pen and paper method of note taking. Students do activities on their tablets and iPads and submit assignments via apps like Dropbox.  Primary and high school learners with iPads have access to textbooks at reduced prices and also for free from ZA Books with the added benefit of making notes within e-books themselves. All students (up to MBA level) with tablets using Android or Windows can enjoy access to low cost and free textbooks and exam preparation help PLUS access to downloaded content offline at any time from Intel Explore & Learn. For more useful apps, download The Ultimate South African Education App Guide for iPad.
Connectivity
Literally everything today works with the internet. Can you imagine no internet for a month? The world would come to a standstill. One can't function with slow internet connection either. That's just how important the internet and connectivity is to you in order to do research on your homework, projects and assignments as well as for your teacher's lesson preparation. If your school is experiencing dire internet connection, I recommend they seek advice from industry leaders on the best connectivity options available.
Facebook Comments