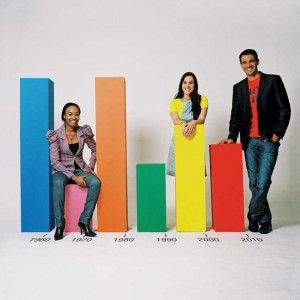 Becoming a teacher in the past may have been a bit of a dull choice but this has changed. A can now take you all over the world and modern teaching is a far flung affair from giving the sleep-inducing sermons you probably got used to when growing up.
It's a career that has changed a lot, but in no area more so than in the geographical sense. Basically, the days of staying in the same school for year after year are long gone, although it's still possible. Teachers have started going abroad for work – think cocktails in Thailand and sushi in Japan.
What a lot of newly qualified teachers have been doing with their degrees is looking at teaching in Asia, Europe and other parts of Africa. Basically, this degree is becoming universal and can take you to all the different corners of the world.
The way teachers work in the classroom has also changed. New pedagogies (methods of teaching) are showing far better results than the now out-dated methods of yesteryear.
It's these new developments in teaching that will form a large part of your education. These methods will give you the chance to get far better results from your students. But perhaps more importantly, the level and quality of the interaction you'll have with your students (in whatever part of the world they may be) will be more meaningful and more inspirational.
At Varsity College, we offer tuition support for a BEd degree (Intermediate and Senior Phase as well as Early Childhood Development: Foundation phase). Our interactive learning environments, blended learning and collaborative approach to education will help you build your understanding and your ability to think critically.
The Independent Institute of Education degrees, diplomas and certificates are conferred on Varsity College campuses.  In addition Varsity College offers tuition support for qualifications of The University of the Free Sate (UFS), University of South Africa (UNISA) and the IMM Graduate Institute of Marketing (IMM GSM) and has academic partnerships with international institutions such as The Open University of the UK (OU) and the International College of Hotel Management (ICHM).
If you're interested in the , or you'd like to inquire about other programmes available to you, contact Varsity College or visit our website at
Article supplied by Varsity College