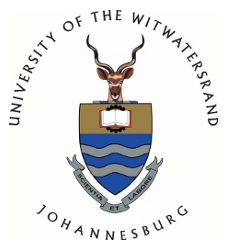 Wits Targeting Talent Programme offers success and inspiration 
The Targeting Talent Programme (TTP) was initiated by Student Equity and Talent Management Unit (SETMU) at the University of the Witwatersrand (Wits) 13 years ago. The programme actively ensures that talented learners from both well-resourced and socio-economically disadvantaged backgrounds across South Africa are prepared for admission into South African universities.
The first cohort comprised 267 Grade 10 learners and teachers from 41 schools across three provinces (Gauteng, Limpopo and Mpumalanga) and was funded by Goldman Sachs and the Telkom Foundation. Today, the pre-university enrichment programme is for Grade 10, 11 and 12 learners and increases the academic, social and psychological preparation of learners and has a strong Science, Technology, Engineering and Maths focus.
It has shown impressive results with an average of 94,1% of learners who have participated in the programme successfully passing matric and qualifying for university entrance.
The TTP is designed to help learners and their educators overcome some of the challenges they face as a result of a lack of resources and structural problems in the schooling system, particularly in under-resourced areas. "In our experience, once young people are admitted to university there are significant challenges faced by those who come from under-resourced educational and socio-economic backgrounds. Therefore, the programme is designed to provide learners with the strengths that underpin successful performance at university," says Zena Richards,Director of Student Equity and Talent Management Unit.
Grade 11 learner Nqobile Hlatshwayo, who has been on the programme since June 2011, says that "The programme helps me bridge the gap between high school and tertiary education. I attend lectures and see what it's all about. The academic content is useful and helps you understand better."
Supporting educators in tandem
In addition, SETMU also provides an enrichment programme to Math and Science educators from schools that participate in the TTP. This upgrades the subject specific, subject-didactic and curriculum-specific knowledge of participating educators. Furthermore, by upgrading their technical dexterity, educators are better equipped to create their own materials for learners.
The programme also assists in the creation of professional learning communities among educators which assists in the dissemination and generation of knowledge. It is envisaged that the educator enrichment programme will impact on the school through the training of mathematics and science educators from selected schools and generate knowledge.
Inspiration from top achievers
Learners are also offered a Maths and Science Supplementation Curriculum (MSSC) and these sessions reinforce the content learnt at school, teach learners new content not covered in the school curriculum, and to help them prepare for examinations.
Over and above the academic timetable, learners also attended several psychosocial educational activities such as vision boarding, a Learning and Study Strategies Inventory High School (LASSI-HS) feedback session, SRC Overview, Maree Career Matrix (MCM) feedback session and DJ Night. These activities form part of the TTP's aim of psychosocially enriching the learners over and above providing academic supplementation and enrichment. These workshops stimulated the learners' growth outside of the classroom setting.
Inspiration from true leaders
A recent session at the Birchwood Hotel and Conference Centre in Boksburg offered a motivational talk by the TTP Champion and Wits Chancellor, Dr Judy Dlamini. During the session, Dlamini, who is a medical doctor, MBA, doctor of business leadership, and one of South Africa's most successful entrepreneurs, emphasised the need for children to dare to dream and to action their goals and never give up.
"I realised my dream in the 1980s. I failed along the way but I never gave up," Dlamini told learners. Dlamini explained that her dream of becoming a doctor began as a four-year-old in 1964 but was realised in 1985 and that it took "passion, perseverance and resilience" to get her there. Her advice to learners was to use others' success as inspiration; define their dreams; action their goals and never give up.
One dream gives birth to another
Dlamini also told learners that they are not restricted in having one dream, detailing how a need to reinvent herself led to her obtaining her MBA in 1999 and her Doctorate in Business in 2014 and using Corporate Finance as a stepping stone to a business and investment career.
"The biggest investment we have in our future is people and there is no bigger asset than that," she told learners. She also highlighted the current issues children in South Africa are faced with and encouraged learners to not give up hope, despite the adversity they are faced with every day: "Children are under siege. People who survive don't lose hope. You have to ask 'What can I do to ensure that nothing affects me negatively?'"
Dlamini said that some of life's biggest lessons come not only from success but also from failure and challenges. "You are not defined by failure but by how you rise from failure. Never despair – every challenge is there to teach you something," she told attendees.
Leadership
Dlamini stressed that leadership starts with "leading one's self, understanding your strengths and weaknesses". Pointing out that our first experience of leadership starts at home, she stressed the importance of parental leadership, and what she learned from her own parents, namely "hard work and entrepreneurship; unconditional love; resilience; the importance of family and teamwork; mutual respect and integrity".
On topic of integrity, Dlamini told leaners to never sell their soul and that while may make and lose money, "whatever you do, don't ever lose a good name!" She embellished on this point by saying that "Living a life of purpose, a life of significance, means giving it your best, being the best you were meant to be and serving for the greater good at any point in your life."
Dlamini concluded the presentation by telling learners that "We are not perfect and we don't have to be. However, we can be the best version of ourselves if we strive to be better today than we were yesterday. Let's reinvent ourselves to stay relevant. Our resilience, hard work and integrity will make us unstoppable!"
Leaners who attended the session left inspired with Shumi Hossain a Grade 11,  from Limpopo saying that "The session was motivational in the programme. It filled some gaps and gave me inspiration to do more in the future. It was good to think out of the box and to think intelligently."
For more information on the programme, visit :https://www.wits.ac.za/setmu/programmes/