We are not an institution so please contact the
relevant institution directly for course information.
Register Here
FOR ALL THE LATEST OFFERS
AND SPECIALS NOW
Register
What are you looking for?
SUCCESS FOR TARGETING TALENT PROGRAMME
Success for Targeting Talent programme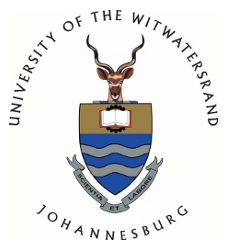 Almost 200 learners from marginalised backgrounds have passed matric with remarkable results after participating in Wits University's Targeting Talent programme which takes promising individuals and exposes them to university level content and resources, such as computer labs, in order to motivate them and help them bridge the gap between school and university.
Out of 171 learners from 35 schools, 166 (97%) passed matric with Admission to a Bachelor's Degree, two passed with Admission to Higher Certificate and three passed with Admission to Diploma. There were 600 distinctions.
Eighty-five percent of the learners come from under-resourced, rural areas. "They haven't seen a computer lab or their labs are non-functional," says Project Manager of the Student Equity and Talent Management Unit, Zena Richards.
This was the seventh year of the Targeting Talent programme at Wits. Learners begin the programme in Grade 10 and take part in three sessions annually, including two maths and science supplementation sessions, covering content areas that schools don't teach or don't teach sufficiently, and one two-week session which takes place at the University.
"The two-week enrichment programme takes place during the June/July holidays and exposes the learners to a whole range of activities, including computer science, forensic science, molecular literacy, language, maths, social research, life skills, sports, music appreciation and hip-hop," says Richards.
"The type of input is around getting them to think and analyse, and to transcend those metacognitive skills to their school subjects. The June/July contact session is also important as a simulation of what university life will be like. They are taught by university lecturers, they sit in lecture halls, and they use our computer labs and student residences."
Wits initiated the programme in an attempt to identify talented learners from marginalised communities that were not part of the University's traditional feeder school base.
The learners are selected based on their academic performance at school (they must get a minimum of 60% in maths, science, English and life sciences). They also have to complete a biographical questionnaire and write an essay.
"These kids are just such amazing individuals. They demonstrate high levels of motivation, perseverance, a willingness to try different things, and a persistence to achieve which is often very uncommon to observe in adolescence. These attributes are key markers of success and important to succeeding at university as well," says Richards.
For more information on the Targeting Talent programme, click here.
Article source: Wits University
Facebook Comments