We are not an institution so please contact the
relevant institution directly for course information.
Register Here
FOR ALL THE LATEST OFFERS
AND SPECIALS NOW
Register
What are you looking for?
STUDY PSYCHOLOGY ONLINE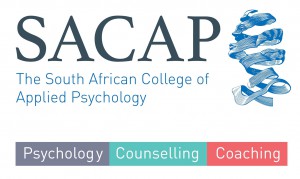 Online learning breaks down the barriers that many people put between themselves and studying, making higher education much more accessible and overcoming practical problems that can make studying a challenge or simply impossible. Online learning has made it possible for many people, no matter where they are based or what their demands of everyday life (balancing family, work and other commitments), to pursue their academic dreams due to the ease and convenience of the Internet and the power of social connectivity.
From May 2014 the South African College of Applied Psychology (SACAP) will be offering two of their courses as online learning programmes. "This will enable South African's, no matter whether they are based in Springbok in the Northern Cape or Vryheid in KZN, as well as international learners to take part in a learning programme that retains our essence of teaching psychology in a practical, engaging and applied experience", says Lance Katz, Managing Director of SACAP. "We take pride in knowing that our online materials, in line with all our other programmes, are theoretically robust and designed for the application of skills into real world settings, providing an experientially orientated learning process."
With the launch of the two online learning programmes, SACAP will not be compromising on their goal of enabling students to have the many hours of practical experience they need in order to undergo a well-rounded, intensive study experience. Their online offering will be unique in that learners will have the opportunity to be involved in the practical application of the theory they have learned, giving them access to over 100 placement sites that SACAP has established relationships with in South Africa.
The two online courses that are launching in May are:
Diploma in Counselling and Communications – 2 years full-time or 3 years part-time. The online programme includes 19 modules and carries an NQF6 and CHE accreditation. It includes 200 hours of supervised fieldwork.
Bachelor of Applied Social Science (BAppSocSci) – 3 years full-time or 5 years part-time. The programme includes 28 modules and carries an NQF7 and CHE accreditation. It includes 200 hours of supervised fieldwork.
 The Internet has forever changed the way in which people learn, access and exchange information. It has become part of everyday life and in this context it has become possible, as well as more affordable, for many South African's to pursue higher education. The flexibility that online learning offers, makes it an attractive and viable option.
ABOUT SACAP'S ONLINE OFFERING
Dynamic and engaging: We make use of quality rich learning materials including video, study notes, activities, forum discussions and reflection journals. The formats used are highly engaging and encourage the student to use a combination learning materials and their immediate environments to absorb, analyse, reflect on and internalise the requisite knowledge and skills.
An active process: SACAP's online programmes are interactive. The learning journey is facilitated by one of SACAP's expert educators who activate and guide the process from beginning to end. This keeps the momentum going and the students actively involved.
Structured: SACAP's online learning programmes contain structured and systematic weekly learning paths that have been designed to facilitate and foster the necessary knowledge, skills, and experience that are central to SACAP learning programmes. Students are supported and facilitated by expert educators, as well as other dedicated student support services every step of the way.
Flexible: Even though modules are structured with deadlines, there is level of autonomy to determine the pace at which the student participates. A significant strength of online learning is that students can take time to reflect on and provide a meaningful contribution to a discussion, free from the pressure of having to respond immediately as is typical in a classroom setting.
Community orientated: In the online learning programmes the student never feels as though they are working in isolation. Our programmes are structured in a way that is fundamentally community orientated. Students are not only encouraged to engage with the content and learning materials, but also in online collaboration and participation. Class participation through activities and forum discussions helps build a learning community.  SACAP believes that learning is a social activity and therefore, the more you interact with each other the more you will learn.
ABOUT SACAP
The South Africa College of Applied Psychology is person and praxis orientated and mobilised by a vision of an empowered, caring society of integrated individuals in healthy relationships with self, family and community. Through sustainable educational programme development, SACAP's mission is to create opportunities for its students to develop to their full potential, boosting production, improving quality of life, realising a process of empowerment which gives students greater control of their lives, increasing their ability to activate resources at a broader community level that effect change and ensuring transformation of society.
SACAP believes that in order to address the harsh realities that exist within South Africa and to unlock the enormous untapped potential of our country, we need to train an inspired workforce of knowledgeable, skilled and ethical counsellors, coaches and facilitators.
SACAP's training is praxis-orientated and SACAP esteems the use of expert educators is infuse students with vision and a passion for transformation.
To view their website, click here.
Facebook Comments