We are not an institution so please contact the
relevant institution directly for course information.
Register Here
FOR ALL THE LATEST OFFERS
AND SPECIALS NOW
Register
What are you looking for?
SECURE YOUR SPOT FOR YOUR 2015 STUDIES, REGISTER NOW!
Secure your spot for your 2015 studies, register now!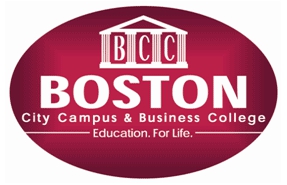 One of the problems that matric graduates face is the limited spaces that are available at tertiary institutions. The other is that having been focused on their matric studies and exams, they may have missed application deadlines at the majority of tertiary institutions.  While we advise young people to follow their passion in their careers, it becomes difficult if you cannot apply for studies towards that career! Limited spaces mean that for example, at three of Gauteng's leading institutions only one in four applications will be accepted.
The good news is that registrations for diplomas and degrees at Boston City Campus & Business College are still open!
What's more, prospective students who apply and  register before 15 December will have the added benefit of paying 2014 fees in 2015 – a significant fee saving. 
"Boston would like to encourage all students to visit their nearest Boston Campus.  Those who are still uncertain about what they want to study should complete our Career Compass Assessment, a computerised assessment tool that clarifies  your interests, passions and skills and identifies which career paths are best suited for you.
Boston offers over 100 other dynamic course options. These degrees equip students with the knowledge, skills, and values for career opportunities in the fields of business, advertising, management and marketing.
Career Courses
It really doesn't matter where one's interest lies, at Boston you will find a suitable course option. Study and qualify in:
Information Technology
Management
Marketing and Sales
Hospitality and Leisure
Travel and Tourism
Service Industry
Accounting
Legal
Secretarial and Office
Sport Administration
Short Courses/Skills Programmes
Boston Media House
Recognised as one of South Africa's most established media training institutions, Boston Media House offers various course options, including: Advertising, Radio, Video & Television, Marketing, Graphics & Creative Advertising, Animation & Audio Visual Multimedia, Media Studies
Unisa degrees
The Boston City Campus and Business College  partnership with Unisa has over the past 21 years been extremely successful and continues to produce consistently excellent results. Some Boston classes have even recorded 100% pass rates for their Unisa examinations.  It's no wonder that Boston has become a preferred choice amongst prospective students.  Unisa degrees:
-Bachelor of Business Administration (BBA)
-Bachelor of Commerce (BCom)
-Bachelor of Laws (LLB)
-Bachelor of Accounting Science (BCompt)
-Bachelor of Accounting Science Honours (Honours BCompt)
For those who wish to register, Boston Campus has a national footprint with over 40 branches and has a few campuses in each province. For more info please visit http://www.boston.co.za or call our head office on 011 551 2000.
Facebook Comments